Storm brings grass fires to Seward County
Joe Denoyer - April 29, 2022 10:46 am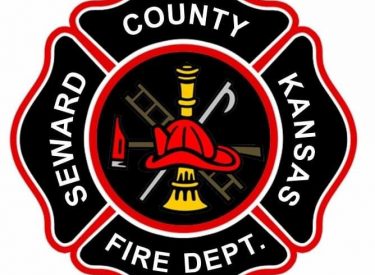 On Wednesday April 27, 2022 Seward County Fire Department responded to 7 grass fires in a 20 minute time frame. Firefighters were dispatched at 7:30 pm to Road T and Road 14 for a lighting strike that ignited a grass fire, while responding, units were advised of other grass fires on Highway 83 Mile Marker 9, A tree on fire in 9000 block of Road L, a grass fire in 9500 block of Road J, a grass fire on Highway 83 and Road 11, a grass fire at Highway 51 and Highway 83, and a grass fire in 12000 block of Highway 54.
While responding the Chief Officer with assistance of the on duty Fire Captain was able to direct units to respond to the different incidents and contain the incidents until additional county units were able to move around and assist. All fires were declared out and units were able to return to service around 9:30pm.
The department responded to all incidents with 1 chief officer, 8 firefighters, 3 engines, 3 attack trucks, and 2 water tenders. All fires were storm related caused by dry lighting strikes. No injuries were reported. The Department was assisted by the Seward County Sheriffs Office.