State and USDA Unveil Plans to Help Kansans Get Back to Work
KSCB News - March 23, 2015 3:19 pm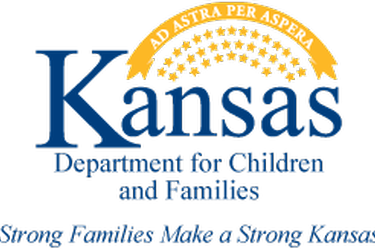 During simultaneous news conferences throughout the state today in Topeka, Ottawa, Wichita and Dodge City, Governor Sam Brownback announced that Kansas will receive a $13.5 million grant from the United States Department of Agriculture (USDA). The funds will be used to expand an existing pilot project designed to help food assistance clients with training and employment services. The Governor appeared live in Topeka and by video message in the other locations of today's announcement.
"We know employment is the most effective path out of poverty, so it is with great enthusiasm that I share the news of greater opportunities for Kansas families," Governor Brownback said. "Over the coming months, communities across the state will see first-hand how employment and training programs can help residents realize their potential through skills assessments, job training in high-demand occupations and employment that provides a sustainable wage."
The USDA oversees the Supplemental Nutrition Assistance Program (SNAP), commonly referred to as food assistance. In Kansas, able-bodied adults with no dependent children, between the ages of 18 and 49, are required to work at least 20 hours per week or be enrolled in a federally-approved job training program in order to keep their food assistance benefits. The grant will help those individuals and others enrolled in SNAP.
"Helping people find and keep good jobs is the right way to transition recipients off SNAP assistance and ultimately reduce program costs," Agriculture Secretary Tom Vilsack said. "These pilots will give the USDA and our state partners the opportunity to explore innovative, cost-effective ways to help SNAP recipients find and keep gainful employment in order to build a strong future for their families."
Kansas currently operates a SNAP Employment and Training (E&T) program that serves eight counties. The grant will allow the Kansas Department for Children and Families (DCF), the agency that administers food assistance in Kansas, to expand the program to 35 counties. The grant provides three-years of funding.
The expanded pilot project will include basic services and will be known as Generating Opportunities to Attain Lifelong Success (GOALS). This program includes participant and employer engagement, with four components: Intensive Case Management, Job-Driven Training/Career Pathways, Employer Partnerships and Job Retention.
The counties that will be served by the expanded pilot include: (southeast) Allen, Bourbon, Cherokee, Crawford, Labette, Montgomery, Neosho, Woodson and Wilson; (southwest) Clark, Finney, Ford, Grant, Gray, Hamilton, Haskell, Hodgeman, Kearney, Meade, Morton, Seward, Stanton and Stevens; (northeast) Atchison, Brown, Douglas, Geary, Osage, Pottawatomie, Riley and Shawnee; (Wichita-area) Butler, Cowley, Harvey and Sedgwick. This represents 33 percent of the state.