Stanton County Man Gets 17-year Sentence For Robberies
KSCB News - November 19, 2010 12:00 am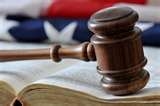 A Stanton County man has been sentenced to 17 years in federal prison for robbing convenience stores in Tribune and Syracuse earlier this year.
John Grant Shore, 23, of Johnson City was sentenced in U.S. District Court for two counts of armed robbery and one count of carrying a firearm in furtherance of a crime of violence, according to a news release from the U.S. Attorney ??s Office in Wichita.
Shore previously pleaded guilty to the charges, admitting that on Feb. 15, he and co-defendants Kristina Lashmet and Ryan Swisher robbed the Eagle Travel Plaza in Tribune.
Shore entered the store, pointed a gun at the clerk and demanded money, according to the news release. He also opened the cylinder of the gun to show the clerk the bullets, informing her that if she didn ??t open the safe, he would shoot her in the foot.
After the robbery in Tribune, the three drove to Syracuse and robbed the Love ??s Country Store on U.S. 50, according to the release. Shore and Lashmet went into the store, where Shore demanded money and fired a shot in the direction of the clerk. He also shot four times at the locking mechanism on the store safe.
Both Lashmet and Swisher pleaded guilty and have been sentenced to eight and a half years in federal prison.
The case was investigated by sheriff ??s offices in Hamilton, Stanton and Seward counties, along with the Bureau of Alcohol, Tobacco, Firearms and Explosives.