Staff Steps Up in Dodge City
KSCB News - June 11, 2013 6:39 am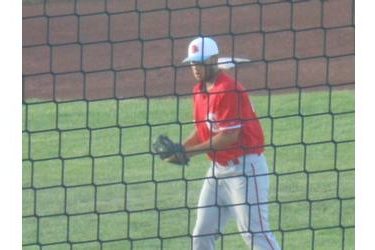 The Bee Jays used a couple of Seward County arms and last year's ace to shut down Dodge City 5-1 Monday night at Cavalier Field in Dodge. Seward's Tyler Wiedenfeld (2-0) pitching six strong innings without allowing an earned run. Seward's Austin King went two scoreless striking out five and UTA's Chad Nack struck out the side in the ninth. The win comes after Liberal allowed 29 runs in losing two of three to Derby this weekend.
The Bee Jays scored one in the first when newcomer from Grayson Zach Reding doubled home Wichita State's Tanner Dearman. Cowley's Dylan Delso singled home a run after an error in the third. Dodge scored an unearned run in the fourth. Liberal added insurance in the eighth when Darrien McLemore singled home a run after a DC error. Reding and Delso added sacrifice flies in the ninth.
Texas State's Lewis Guilbeau had two hits in the win.
Liberal is 7-3 overall and 4-3 in the Jayhawk while Dodge City is 2-5 overall and 0-5 in the Jayhawk.
The Bee Jays host Dodge City for a non league game at Brent Gould Field Tuesday night at 7. OBGYN and Associates is the buyout sponsor for tonight.