Stabbing Investigation Conducted By Liberal Police Department
Joe Denoyer - January 15, 2018 11:28 am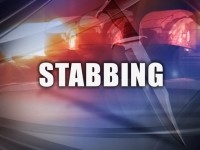 On Saturday, January 13th, 2018 at about 8:41 p.m., officers responded to Southwest Medical Center regarding a victim being stabbed. The victim, a 29 year old male, stated that the attack occurred at his residence in the 700 block of N. Grant. He said he was arguing with his roommate, a 21 year old male, when his roommate produced a knife and attacked him. The victim sustained at least one stab wound and numerous defensive wounds. He was admitted to Southwest Medical Center with non-life threatening injuries.
Investigators responded to the residence where the attack occurred and identified several witnesses. The evidence at the scene and the witness statements were consistent with the victim's account.
The suspect was located at a residence in the 200 block of W. 6th Street. He was taken into custody without incident. He was booked into Seward County Jail for attempted first degree murder, criminal threat and criminal damage to property. He was also arrested on an unrelated warrant for parole violation. An affidavit was forwarded to the Seward County Attorney's Office seeking formal charges.