Speed Limit Rises On Some Kansas Highways Today
KSCB News - July 1, 2011 8:19 am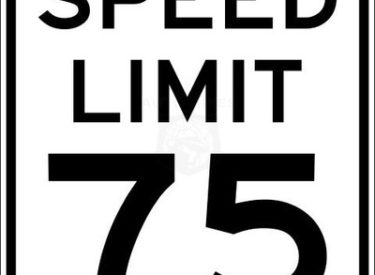 Starting today, drivers on some highways will be able to go 75 miles per hour.
The Kansas Department of Transportation has been placing the new speed limit signs along highways Thursday in preparation for the change on Friday.
According to a news release from the Kansas Department of Transportation, the following location will see the speed limit change:
• I-135 from a half-mile north of the 85th Street interchange in Harvey County to I-70 near Salina.
• I-70 from the Colorado state line to just west of Topeka in Shawnee County.
• I-35 from U.S. 50 just east of Emporia to a mile east of the Sunflower/Edgerton Interchange in Johnson County.
• U.S. 81 from I-70 near Salina north to K-106.
• U.S. 69 from just six-tenths of a mile north of the north junction of U.S. 54 in Bourbon County to the 199th Street Interchange in Johnson County.
• The Kansas Turnpike from the Oklahoma state line to K-7 in Wyandotte County.
A total of 807 miles of Kansas roads will be 75 miles per hour.
KDOT hopes to have all the signs changed in time for the 4th of July holiday weekend.