Winter Weather Advisory Continues Until Noon
Joe Denoyer - January 4, 2017 10:16 am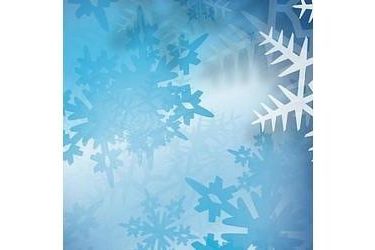 RGENT - WINTER WEATHER MESSAGE
NATIONAL WEATHER SERVICE DODGE CITY KS
348 AM CST FRI JAN 6 2017

KSZ074-075-084>086-061800-
/O.CON.KDDC.WW.Y.0001.000000T0000Z-170106T1800Z/
STANTON-GRANT-MORTON-STEVENS-SEWARD-
INCLUDING THE CITIES OF...JOHNSON CITY...ULYSSES...ELKHART...
HUGOTON...LIBERAL
348 AM CST FRI JAN 6 2017

...WINTER WEATHER ADVISORY REMAINS IN EFFECT UNTIL NOON CST
TODAY...

* TIMING...INTERMITTENT LIGHT SNOW WILL CONTINUE ACROSS EXTREME
  SOUTHWEST KANSAS THIS MORNING THEN BEGIN TO TAPER OFF TOWARD MID
  DAY.

* SNOW ACCUMULATIONS...2 TO 5 INCHES.

* IMPACTS...ROADS AND HIGHWAYS MAY BECOME SLICK AND REDUCED
  VISIBILITIES WILL BE POSSIBLE.

PRECAUTIONARY/PREPAREDNESS ACTIONS...

A WINTER WEATHER ADVISORY FOR SNOW MEANS THAT PERIODS OF SNOW
WILL CAUSE PRIMARILY TRAVEL DIFFICULTIES. BE PREPARED FOR SNOW
COVERED ROADS AND LIMITED VISIBILITIES...AND USE CAUTION WHILE
DRIVING.

&&

$$
---
URGENT - WINTER WEATHER MESSAGE
NATIONAL WEATHER SERVICE AMARILLO TX
552 AM CST FRI JAN 6 2017

OKZ002-003-TXZ002>005-007>010-013>015-018>020-070000-
/O.CON.KAMA.WW.Y.0001.000000T0000Z-170107T0000Z/
TEXAS-BEAVER-SHERMAN-HANSFORD-OCHILTREE-LIPSCOMB-MOORE-HUTCHINSON-
ROBERTS-HEMPHILL-CARSON-GRAY-WHEELER-ARMSTRONG-DONLEY-
COLLINGSWORTH-
INCLUDING THE CITIES OF...GUYMON...BEAVER...FORGAN...STRATFORD...
SPEARMAN...GRUVER...PERRYTON...BOOKER...HIGGINS...FOLLETT...
DUMAS...BORGER...MIAMI...CANADIAN...PANHANDLE...WHITE DEER...
PAMPA...SHAMROCK...WHEELER...CLAUDE...CLARENDON...WELLINGTON
552 AM CST FRI JAN 6 2017

...WINTER WEATHER ADVISORY REMAINS IN EFFECT UNTIL 6 PM CST THIS
EVENING...

* EVENT...SNOW WILL CONTINUE THROUGH THIS AFTERNOON. TOTAL SNOW
  AMOUNTS OF THREE TO FIVE INCHES WITH LOCALLY HIGHER AMOUNTS ARE
  EXPECTED ACROSS THE CENTRAL AND EASTERN TEXAS PANHANDLE AND THE
  CENTRAL OKLAHOMA PANHANDLE. TOTAL SNOW AMOUNTS OF ONE TO THREE
  INCHES ARE EXPECTED FOR THE EASTERN OKLAHOMA PANHANDLE.

* TIMING...THROUGH 6 PM THIS EVENING.

* IMPACTS...ACCUMULATING SNOW WILL CREATE HAZARDOUS DRIVING
  CONDITIONS.

PRECAUTIONARY/PREPAREDNESS ACTIONS...

A WINTER WEATHER ADVISORY MEANS THAT PERIODS OF SNOW...SLEET...OR
FREEZING RAIN WILL CAUSE TRAVEL DIFFICULTIES. BE PREPARED FOR
SLIPPERY ROADS AND LIMITED VISIBILITIES...AND USE CAUTION WHILE
DRIVING.