Special Session Would Be Costly To Taxpayers
KSCB News - July 26, 2013 8:16 am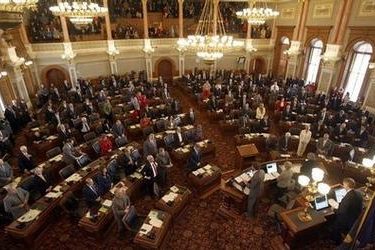 A special session of the Kansas Legislature would cost from $35,000 to $40,000 a day, with lawmakers' pay making up the bulk of the expense.
Legislative Administrative Services Jeff Russell provided the estimate Thursday following a request from Attorney General Derek Schmidt to Governor Sam Brownback to call a special session by mid-September.
Schmidt wants lawmakers to quickly rewrite a state law that allows judges to sentence some convicted murderers to at least 50 years in prison before they seek parole. A recent U.S. Supreme Court decision raised questions about the law's constitutionality.
Lawmakers receive $89 in salary and $123 to cover expenses each day they're in session. For all 40 senators and 125 House members, the total approaches $35,000.