Southwest Symphony Society presents Christmas Concert on Dec. 11
Joe Denoyer - December 8, 2022 3:27 am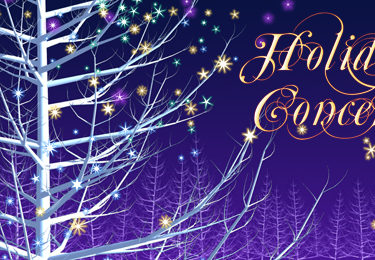 The public is invited to Southwest Symphony Society's concert, "A Most Wonderful Christmas" at 3 p.m. Sunday, Dec. 11, at the Showcase Theater on the Seward County Community College campus. Admission is a free-will donation at the door and refreshments will be served.
"Our local musicians volunteer their time and talents," said Conductor Josiah Smiddy, "and they have been working several months now on putting together a Christmas concert that will get you in the mood for the holiday season. We have a great mix of music this year and we're excited to add a vocalist performing two Christmas classics." Smiddy has been the conductor for the Southwest Symphony orchestra since August 2017.
"One of the primary purposes of the Southwest Symphony Society is to give our local musicians the support they need to perform in front of an audience," said Kay Burtzloff, board president. "I think people are often surprised at the depth of talent we have in our community."
The concert will feature the following selections performed by the orchestra:
"Sleigh Ride" – Leroy Anderson
"In the Bleak Midwinter" – Gustav Holst
"The Man with the Bag" – Irving Taylor, Dudley Brooks, Hal Stanley
"Rudolph the Red-Nosed Reindeer" – Johnny Marks
Hallelujah Chorus from "Messiah" – George Frideric Handel
"It Came Upon the Midnight Clear" – Edmund Sears
"A Most Wonderful Christmas" – Robert Sheldon
This year the concert also will include vocalist Isabelle Sullenger performing "It Came Upon a Midnight Clear" and "Angels We Have Heard on High."
Concert personnel include: Violin – Bethany Adams, Rebekah Strand, Blinda Massa; Viola –
Alison Grahe, Nancy Allen; Piano and Oboe – Alisa Henderson; Flute – Marieka Ford; Clarinet
Shelly Rowson; Saxophone – Derrick Kraft, Liz Heath; French Horn – Sherry Moentmann, Alisha Fisher; Trumpet – Chris Ford; Flugelhorn – Liz Heath; and Tuba – Alex Goosen.
The Southwest Symphony Society is a Liberal non-profit organization dedicated to promoting classical and contemporary music in the community utilizing the talents of local and professional musicians. For more information, call 620-629-0203 or visit the Southwest Symphony Society's Facebook page.