Southwest Symphony Society Orchestra to present "La Fiesta Concert"
Joe Denoyer - October 8, 2019 9:23 pm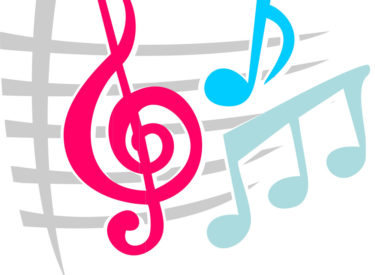 By Kay Burtzloff
The Southwest Symphony Society orchestra will present its Hispanic Heritage concert "La Fiesta Concert" at 7 p.m. Saturday, Oct. 12, and 3 p.m. Sunday, Oct. 13, at the Prairie View Elementary School, 615 Warren Ave. Admission is a free-will donation and refreshments will be served.
"Hispanic Heritage Month is Sept. 15 to Oct. 15 and we've wanted to do a concert honoring Hispanic music and composers for a couple of years now. We weren't able to get the music ready for last fall but we've been working on it throughout the year," said Josiah Smiddy, the conductor for the local musical group. "We were able to play some of the music at the Cinco de Mayo Queen contest in May but now we have the full concert ready. This is the first concert we've done for Hispanic Heritage month."
Another break from tradition is the location for the concert according to Kay Burtzloff, president of the Southwest Symphony Society. "We weren't able to play at the college because they are preparing for their play so we decided to hold it at Prairie View Elementary School since they have a stage. We are also collaborating with the Liberal Area Coalition for Families for this presentation and the Coalition has had an ongoing partnership with the school so it just seemed logical. It's also the first time we've played in a location in the south end of town."
The group of talented local musicians will perform Malagueña (From Málaga) by Ernesto Lecuona; La Suerte de Los Tontos (Fortune of fools) by Johnny Richards; España Cañi (Gypsy Spain) by Pascual Narquina Narro; Smooth (as performed by Carlos Santana) by Itaal Shur and Rob Thomas and Fiesta Tropicale (Tropical Party) — featuring El Juego Chirimbolo; Quando, Quando, Quando; La bella Maria de mi amor, and La Bamba) as arranged by Victor Lopez.
Ensemble members include Violins: Bethany Adams, Rebekah Strand, and Blinda Massa; Violas: Alison Rice and Nancy Allen; Oboe: Alisa Henderson; Flute/Piccolo: Marieka Ford; Clarinet: Shelly Rowson; Horn: Sherry Moentmann; Trumpet: Chris Ford and Chandler Ford Trombone: Caleb Linkous and Natasha Hallam; Tuba: Abishai Castaneda; Percussion: Myron Perry and Melanie King.
The Southwest Symphony Society is a Liberal non-profit organization dedicated to promoting classical and contemporary music in the community utilizing the talents of local and professional musicians. For more information, contact Kay Burtzloff at 620-629-0203.