Southwest Symphony Selects New Conductor
Joe Denoyer - August 21, 2016 11:11 pm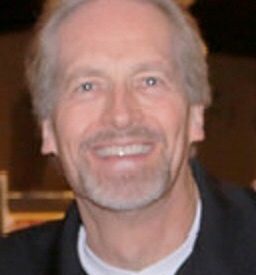 Charles Jeffrey has been selected as the new conductor for the Southwest Symphony Society orchestra, according to Kay Burtzloff, president of the local non-profit. The former conductor, Mark Compaan, moved to South Korea to teach.
"We are thrilled to have Charlie as our new conductor," said Burtzloff. "He brings a strong musical background in both instrumental and vocal music as well as proven experience as the conductor with the Portland (Ore.) Theater Orchestra."
Jeffrey moved to the area this summer to be the vocal music instructor with the Turpin, Okla., school system. He has previously taught at the Millwood Arts Academy, and other Okla., public schools. Jeffrey has two bachelor degrees, in music performance and music education, from the University of Nevada-Las Vegas.
"A most desirable characteristic of a leader that he not doubt, not even for a moment, that the people he is leading will realize whatever is being dreamed. The connection between the music and the performer will be set, and then we allow the beauty to unfold," he said.
Mr. Jeffrey has performed with the Las Vegas and The Nevada Symphony orchestras, The Las Vegas Collegium Musicum, and with orchestras at the Tropicana, Stardust, Sands, Maxim and Frontier hotels, in Las Vegas. Also performed at the Century City Playboy Club and Dantes Jazz Club in Los Angeles, Calif., as well jazz festivals in New Orleans, Switzerland and Japan.
"I've had the privilege to work as the sideman for many legendary artists," said Jeffrey. These include Robert Shaw, Virko Baley, Robert Goulet, Wayne Newton, Roy Clark, Tammy Wynette and countless others.
Jeffrey plans to meet with current orchestra members and is also interested in recruiting new members of the orchestra. Anyone interested can contact "Charlie" at 580-606-2659 or email [email protected]
The Southwest Symphony Society is a Liberal non-profit organization dedicated to promoting classical and contemporary music in the community utilizing the talents of local and professional musicians. For more information about the organization, contact Burtzloff at 629-0203.