Southwest Medical Center Welcomes New Anesthesiologist, Dr. John Jensen
Joe Denoyer - October 11, 2023 11:41 am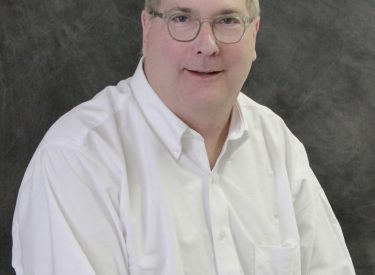 Liberal, KS- Southwest Medical Center is delighted to announce the addition of Dr. John Jensen to our distinguished team of healthcare providers. With his vast expertise, unwavering dedication, and compassionate care, we are confident that Dr. Jensen will play a vital role in delivering top-tier anesthesia services to our patients, further solidifying our commitment to excellence in healthcare.
"I am thrilled to be a part of the esteemed team at Southwest Medical Center. The warm and welcoming community here is truly special, and I am excited to contribute my expertise to elevate the anesthesia services and provide exceptional care to our patients," saidAnesthesiologist
Dr. Jensen was born in Topeka and grew up in Hutchinson, Kansas. Interestingly, before deciding to pursue a career in medicine, he initially had aspirations of becoming a meteorologist. Having graduated early from high school, he attended Hutchinson Community College and later worked at Channel 27 in Topeka, doing weekend weather forecasts. However, life took a different turn, and he decided to go back to school, switching from broadcast journalism to biology and setting his sights on the medical field.
Dr. Jensen's journey to this point has been nothing short of impressive. He pursued his medical education at the prestigious University of Kansas School of Medicine in Kansas City, where he laid the foundation for his future career in medicine. His passion for science and his innate desire to care for people led him toward the path of anesthesiology. Following medical school, Dr. Jensen completed his residencies in anesthesiology at both Baylor College of Medicine in Houston, Texas, and KU in Wichita. Prior to arriving in Liberal, he worked for Wichita Anesthesiology Chartered for 30 years. He was the President of the group and chairman of the anesthesiology team at Wesley Medical Center.
Dr. Jensen will be performing anesthesia procedures for OB labor and delivery, as well as a variety of inpatient and outpatient surgical procedures at SWMC. As he embarks on this new chapter with Southwest Medical Center, he is determined to provide exceptional care to every patient.
"My goal as an anesthesiologist at SWMC is to build meaningful connections with my patients and address their concerns with utmost empathy. I understand the apprehensions that can arise with anesthesia and surgical experiences, and I am committed to ensuring that every patient feels at ease and supported throughout their journey. By establishing a strong bond with my patients, I hope to make their overall experience at our hospital the best it can possibly be," stated Dr. Jensen.
"Dr. Jensen's extensive experience and leadership roles make him a valuable asset to SWMC, and we are eager to witness the positive impact he will have on our patients and the entire healthcare team. We extend a warm welcome to our new anesthesiologist and look forward to a bright and successful future together," said CEO Amber Williams.