Southwest Kansas man charged in cattle theft
KSCB News - March 30, 2009 12:00 am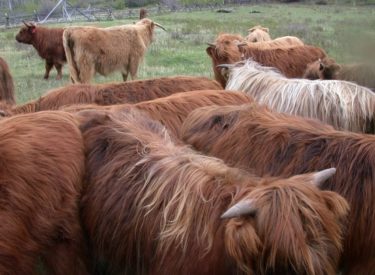 James D. Unruh, 37, Ingalls, Kan., has been charged with one count of wire fraud and one count of selling stolen cattle, Acting U.S. Attorney Marietta Parker announced today.
According to a criminal information, starting in 2006 and continuing
through September 2007, Unruh used interstate communication devices to sell cattle by auction that were stolen from Eugene Heiman, Allen Hales, Wayne Newton, Ken Winter, Brian Winter, Lee Borck doing business as Innovative Livestock, John Koehn and Grant Gibson doing business as Eastern Livestock Co. LLC. Unruh stole the cattle in Kansas and had the livestock transported to other states to be sold.
If convicted, he faces a maximum penalty of 20 years in federal prison
and a fine up to $250,000 on the wire fraud charge and 5 years and a fine up to $250,000 on the charge of selling stolen cattle. The Finney County Sheriff and the Federal Bureau of Investigation worked on the case.
ź??We are working closely with law enforcement partners such as the
Finney County Sheriffź??s Office to combat fraud in the cattle industry,ź?ť said Monte Strait, Special Agent in Charge, FBI Kansas City