Southwest Kansas Airports Receive Airport Improvement Funding
KSCB News - May 25, 2011 4:23 pm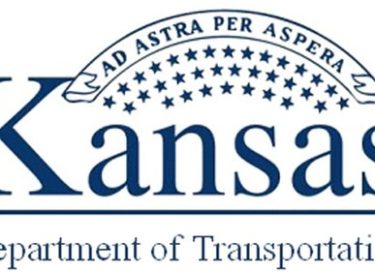 Three airports across southwest Kansas will receive funds under the 2012 Kansas Airport Improvement Program (KAIP), designed to enhance safety and service at public use airports. Thirty airport improvement projects will be funded statewide under the KAIP.
The Satanta Municipal Airport will receive funding for a project to overlay the runway. The state will provide $495,000 of the estimated $550,000 needed to complete the project.
The Syracuse – Hamilton County Airport will receive funding for two projects. One project will repair and seal pavement, with Kansas providing $31,500 of the estimated $35,000 cost. The second project will help Syracuse update the airspace protection plan. The state will provide $6,750 of the estimated $7,500 needed to update the airspace plan.
The Tribune Municipal Airport will receive funding to develop an airspace protection plan. The state will provide $34,191 of the estimated $37,990 needed to complete the airspace plan.
KDOT will contribute $3.54 million in funding for the projects made possible by T-WORKS, the transportation program passed by the Kansas Legislature last May. With local funds of approximately $714,000, the total infrastructure investment will be $4.25 million.
"Last year we released a study that showed Kansas airports support more than 47,000 jobs, generate $2.3 billion in payroll and produce $10.4 billion in on-airport economic activity," said Ed Young, KDOT Director of Aviation. "With that kind of impact, it's not only important to maintain our aviation infrastructure, but to ensure that our investments match the needs of our system plan."
The projects will address maintenance, runway, facility and equipment needs at airports in Kansas.
The Kansas Department of Transportation's Division of Aviation, which manages the program, received 114 project applications for projects totaling approximately $31.6 million. Both the applications and the total requested funding were the most ever received by KDOT.
Under guidelines of the program, project sponsors are required to pay a minimum of 10 percent of the total project costs, up to a maximum of 50 percent based on population.