Southwest Guidance Center to Share in Tenant-Based Rental Assistance
Joe Denoyer - November 9, 2018 10:21 am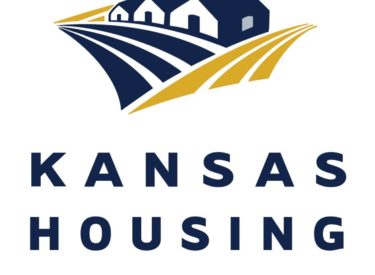 TOPEKA – Kansas families have a better shot at accessing quality, affordable housing thanks to $1.8 million in rental assistance from Kansas Housing Resources Corporation (KHRC). The funds, made possible through KHRC's Tenant-Based Rental Assistance Program (TBRA), will be split between 12 nonprofit organizations and public housing authorities across the state.
"Last year, TBRA funding helped 760 Kansas families access safe, stable housing," said Christine Reimler, KHRC's TBRA program director. "Program funds help families avoid eviction and homelessness, so they can focus on long-term self-sufficiency goals like education and employment."
Funded through the federal HOME Investment Partnerships Program (HOME) and administered by KHRC, TBRA helps income-eligible households afford rental subsidies, utility deposits, and security deposits. TBRA grants are awarded annually based on a community's housing needs, the number of households estimated to be served, and the organization's experience in administering TBRA funding. Public housing authorities and nonprofit organizations may apply for grants of up to $300,000.
The recipients of this year's TBRA awards are as follows:
GRANTEE

AWARD

CONTACT

CITIES/COUNTIES SERVED

Bert Nash CMHC/Lawrence-Douglas County Housing Authority

$80,000

Gallal Obeid

785-842-8110

City of Lawrence & Douglas County

Compass Behavioral Health

$80,000

Carla Caraveo

620-227-5040

Ford & Finney Counties

City of Ellsworth

$50,000

DeAnne Hoch

785-472-3348

City of Ellsworth & Ellsworth County

Harvest America Corporation

$300,000

Terri Bookless

913-342-2121

Barber, Barton, Clark, Comanche, Edwards, Finney, Ford, Grant, Gray, Greeley, Hamilton, Haskell, Hodgeman, Kearney, Kiowa, Lane, Meade, Morton, Ness, Pawnee, Pratt, Rush, Seward, Scott, Stafford, Stanton, Stevens, and Wichita Counties

City of Independence, Kansas

$90,000

Molly Wright

620-332-2536

City of Independence

Mental Health Association of South Central Kansas

$75,000

Megan Bruce

316-651-1212

Sedgwick

Northeast Kansas Community Action Program, Inc.

$300,000

Kristy Morey

785-740-4002

Atchison, Brown, Doniphan, Jackson, Jefferson, Marshall, and Nemaha Counties

Northwest Kansas Housing, Inc.

$300,000

Ruth Deines

785-421-2151

Cheyenne, Decatur, Ellis, Gove, Graham, Logan, Norton, Osborne, Phillips, Rawlins, Rooks, Russell, Sheridan, Sherman, Smith, Thomas, Trego, and Wallace Counties

City of Pittsburg

$100,000

Megan Keener

620-232-1210

City of Pittsburg

Southeast Kansas Community Action Program, Inc.

$300,000

Janet Swor

620-724-8204

Allen, Bourbon, Chautauqua, Cherokee, Crawford, Elk, Labette, Linn, Montgomery, Neosho, Wilson, and Woodson Counties

Southwest Guidance Center

$85,000

Nate Miller

620-624-8171

Meade, Haskell, Seward, and Stevens Counties

Wyandot Center BHC

$80,000

Shevella Gatson

913-288-4211

Wyandotte County
To learn more or apply for rental assistance, please contact your city or county's TBRA grantee.