Southwest Guidance Center Receives A Portion Of $1.49 Million Grant
Joe Denoyer - December 2, 2016 1:34 pm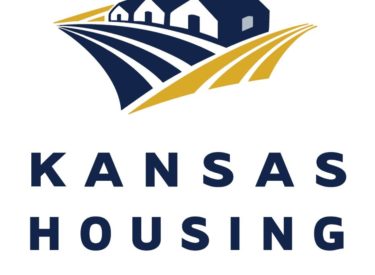 TOPEKA – Ten non-profits and public housing authorities will share approximately $1.49 million in Tenant Based Rental Assistance (TBRA) to help Kansas families obtain safe, affordable housing of their choice. Funded through the federal HOME Investment Partnerships Program (HOME) and administered by Kansas Housing Resources Corporation (KHRC), TBRA helps income-eligible households afford rental subsidies, utility deposits and security deposits.
"The awards announced today will help struggling families move out of homelessness and into self-sufficiency," said Christine Reimler, HOME Division Director. "Without a home, everything is harder.  This assistance will help people get back on their feet," said Reimler.
Awarded annually, TBRA grants are based on a community's housing needs, the number of households estimated to be served and the organization's experience in administering TBRA funding.  Public housing authorities and non-profit organizations may apply for grants of up to $300,000.
HOME TBRA differs from other types of HOME rental housing activities in two key ways:
TBRA programs utilize HOME funds to help individual households rather than subsidizing new affordable rental projects.
TBRA assistance varies based on the size and income of the household, and the rent standard.
The recipients of this year's TBRA awards are as follows:
GRANTEE

AWARD

CONTACT

CITIES/COUNTIES SERVED

Bert Nash CMHC/Lawrence-Douglas County Housing Authority

$80,000.00

Eric Sader

785-842-8110

City of Lawrence & Douglas County

City of Ellsworth

$50,000.00

DeAnne Hoch

785-472-5110

City of Ellsworth & Ellsworth County

Harvest America Corporation

$300,000.00

Terri Bookless

913-342-2121

Barber, Barton, Clark, Comanche, Edwards, Finney, Ford, Grant, Gray, Greeley, Hamilton, Haskell, Hodgeman, Kearney, Kiowa, Lane, Meade, Morton, Ness, Pawnee, Pratt, Rush, Seward, Scott, Stafford, Stanton, Stevens, and Wichita Counties

City of Independence, Kansas

$90,000.00

Molly Wright

620-332-2536

City of Independence

Northeast Kansas Community Action Program, Inc.

$200,000.00

Kristy Morey

785-740-4002

Atchison, Brown, Doniphan, Jackson, Jefferson, Marshall, and Nemaha Counties

Northwest Kansas Housing, Inc.

$235,000.00

Loyce Schamberger

785-421-2151

Cheyenne, Decatur, Ellis, Gove, Graham, Logan, Norton, Osborne, Phillips, Rawlins, Rooks, Russell, Sheridan, Sherman, Smith, Thomas, Trego, and Wallace Counties

Salina Housing Authority

$75,000.00

Nichole Carney

785-827-0441 x 209

City of Salina

Southeast Kansas Community Action Program, Inc.

$300,000.00

Janet Swor

620-724-8204

Allen, Bourbon, Chautauqua, Cherokee, Crawford, Elk, Labette, Linn, Montgomery, Neosho, Wilson, and Woodson Counties

Southwest Guidance Center

$80,000.00

Nate Miller

620-624-0280

Meade, Haskell, Seward, and Stevens Counties

Wyandot Center BHC

$80,000.00

Shevella Gatson

913-233-3315

Wyandotte County