Southwest District FFA Members Receive State FFA Degree
KSCB News - June 1, 2013 10:06 pm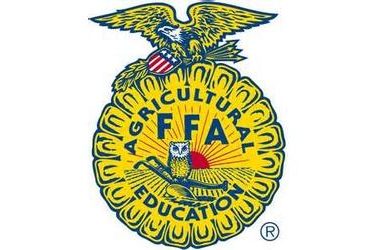 A total of 26 students from the Southwest District FFA were awarded their State FFA Degree May 31 at the 85th Kansas FFA State Convention.
The State Degree is the highest honor the Kansas FFA Association can bestow upon its members. In order to achieve this award, members must meet the following requirements: have received their Chapter FFA Degree, been an FFA member and agricultural education student for at least two years, earned at least $2,000 or worked 600 hours in their Supervised Agricultural Experience program, given a six minute speech about agriculture or FFA, participated in eight different leadership activities, received a "C" average or better in high school and shown a record of outstanding leadership and community involvement.
The members who met these qualifications and their respective FFA Chapters from the Southwest District are: from Garden City: Lindy Bilberry; Hodgeman County: Jordan Ochs, Shawn Smith; Holcomb: Eric Becker, Dylan Knoll, Bethany Pauley, Tucker Peterson, Taylor Reynolds, Ryan Roth, Gavin Swann, Tucker Turner, Shiloh Turner, Andrew J. Walck; Hugoton: Logan Brecheisen, Trevor Crane, Nicholas Goode, Austin E. Mills, Josie Mueller, Jeffrey Mueller, Karessa Nordyke, Lance Sandoval, Mitchell Shelton; Scott City: Aubrey N. Davis, Kiersten Scott; Southwestern Heights: Lane Paris, Devin Walker.