Southwest Catbackers Host Fundraisers this Weekend
Brock Kappelmann - August 28, 2020 7:14 am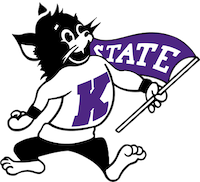 The Southwest Catbackers Dinner and Silent Auction and Four Person Scramble comes to Liberal this weekend. Dave Riley says the event raises money for scholarships for local K-State students.
"In the last three years, we've made over 10 thousand dollars in scholarships per year," Riley said.  "We want to continue that on.  Obviously this year is going to be a little bit more difficult than others years.  But we are trying to do this benefit here to get to that point again."
The dinner and silent auction is Friday night at Billy's/Ayr Lanes at 6pm. The "Voice of the Wildcats," Wyatt Thompson will speak at the event.
Saturday, there will be a four person scramble golf outing. Nine holes of fun golf at 1pm at the Liberal Country Club.
If you have questions call 624-8507 or visit www.K-State.com/SWCatbackers.
The silent auction is 35 dollars and 15 dollar for kids 10 and under. The golf tournament is 400 dollars per team and 100 per individual. To play call golf pro Scott Bulkley at 624-3992.