Smiddy Selected as the New Southwest Symphony Society Conductor
Joe Denoyer - August 17, 2017 4:30 pm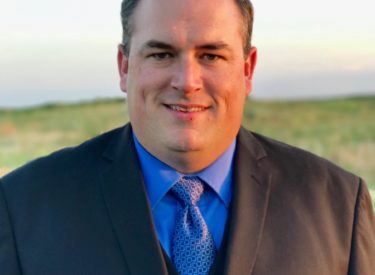 Smiddy selected as the new Southwest Symphony Society Conductor
Josiah Smiddy has been selected as the new conductor for the Southwest Symphony Society Orchestra, according to Kay Burtzloff, president of the local non-profit. The former conductor, Charles Jeffrey, moved to accept a new teaching position in Oklahoma.
"We are thrilled to have Josiah as our new conductor," said Burtzloff. "He was a member of the orchestra last year playing both the trumpet and the tuba and also has a strong music education background which will be an asset to the position."
Smiddy's background in includes studying music education at East Texas Baptist University in Marshall, Texas.

 

While a student at ETBU, Smiddy studied tuba, his primary instrument, and trumpet, his secondary instrument.

 

As part of his studies, Josiah performed with the university's marching and symphonic bands, chapel choir, concert choir, and tuba quartet.

In addition to performing in student ensembles, Josiah also performed with the East Texas Symphonic Band in Longview, TX.

 

Smiddy also performed with Frontier Drum & Bugle Corps of Dallas, Texas, and volunteered with the music and visual staff of the corps for two seasons.

 

Josiah worked as a music technician with several high school bands in the east Texas area.

 

Josiah spent five years as the music minister at Oak Grove Baptist Church of Harleton, Texas, and Woodlawn Baptist Church of Woodlawn, Texas.

After moving to Garden City, KS, Smiddy became a police officer but continued his work in music by performing with Tuba Christmas and working on orchestration and arranging projects.

 

In 2011, Josiah moved to Liberal and is currently serves with the Liberal Police Department.

 

He has done some performing intermittently until he joined the Southwest Symphony Society in 2016.

Smiddy said, "I believe that music is the ultimate form of human expression because everyone can relate their emotions to music in one form or another. I also believe that while not everyone chooses to be a musician, no one should find themselves barred from music due to a lack of opportunity or resources."
Smiddy is married to Angela Smiddy and they have two boys, Matthew and Mark.

 

Angela Smiddy is a well-known singer in the area and has performed previously as a guest soloist with the Southwest Symphony Society.

 

In his spare time, Smiddy is also a volunteer firefighter and amateur woodworker.

"I am very interested in expanding the orchestra and would like to continue to add vocal performances to our concerts," Smiddy said. "Anyone who is interested in performing with the orchestra, either as an instrumentalist or vocalist, can contact me at 620-805-1217 or email me at
[email protected]
. We plan to kick off rehearsals soon."
The

  

Southwest Symphony Society is a Liberal non-profit organization dedicated to promoting classical and contemporary music in the community utilizing the talents of local and professional musicians. For more information about the society, contact Burtzloff at 629-0203.