Smaller Wheat Harvest Forecast
Joe Denoyer - May 3, 2018 3:20 pm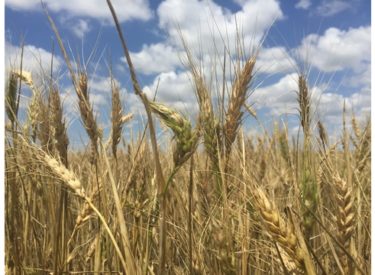 Participants in this year's Kansas winter wheat tour are forecasting a far smaller harvest this season in the state.
The group estimated on Thursday the size of the Kansas wheat crop at 243.3 million bushels based on conditions they observed during the three-day tour. If realized, that would be far smaller than the 333.6 million bushels cut last year in Kansas.
Scouts also forecast an average yield statewide of 37 bushels per acre. That is well under the 48 bushels per acre average for wheat harvested in 2017.
Aaron Harries is the marketing director for the industry group Kansas Wheat. He says the take-away is that the wheat is short in stature and it is going to be short in bushels.