Skins Can't Quite Sink Scott City
KSCB News - February 1, 2014 7:37 am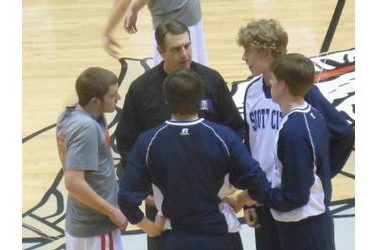 Liberal's offense fizzled late and so did their upset bid in a 52-46 loss to Scott City in the Big House Friday evening. Liberal held Scott City's Trey O'Neil in check if that is possible. He had 20 which is four under his average. LHS built a 21-13 lead in the second quarter and led 25-22 at halftime. LHS led 33-28 with 5:18 to play in the third. Redskins led by two 39-37 at the end of three. The Beavers led 45-43 with 3:16 to play and never looked back.
Liberal was 1-10 from three point range and 5-10 at the foul line while the Beavers were 12-16 at the foul line. Blake Stout and Hayden Coker had 11 a piece and Britton Abbott added 10.
The Redskins are 4-8 while the Beavers are 11-1.
Liberal hosts Dodge City at about 7:45 Tuesday on 1270 and kscbnews.net. National Beef bought out the game so admission is free.