Shorthanded Holcomb Hammers Lady Redskins
KSCB News - January 25, 2012 6:54 am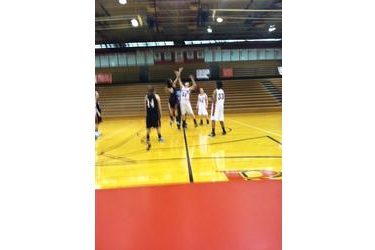 Holcomb played without three players and two of their top three scorers due to sickness Tuesday night on the road at a 5A school. It didn't matter. Holcomb, a class 3A school, never broke stride a in a methodical dismantling of the LHS girls 56-20. The Lady Longhorns (9-5) led by as many 40 in route to the win.
Holcomb jumped out to a 11-0 lead and led 28-10 at halftime after a Karissa Pena buzzer beating three pointer. She led Holcomb with 21 points.
Holcomb doesn't have a senior and played seven freshmen in the game. Liberal freshman Kelly Ramirez led LHS with six points.
Liberal is 2-11 and faces Dodge City Tuesday night at 6 p.m. in the Big House on Talkradio 1270 and kscbnews.net.
The Lady Skins will be featured during the Rowdy Crowd Thursday night at 5:30 at Billy's in Talkradio 1270 and kscbnews.net.