Short Handed Saints Stand Tall in Colby
Brock Kappelmann - November 22, 2022 10:54 pm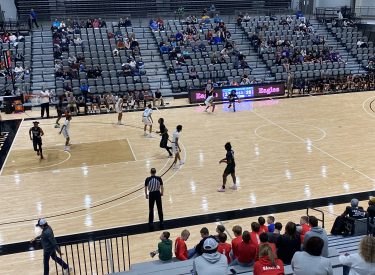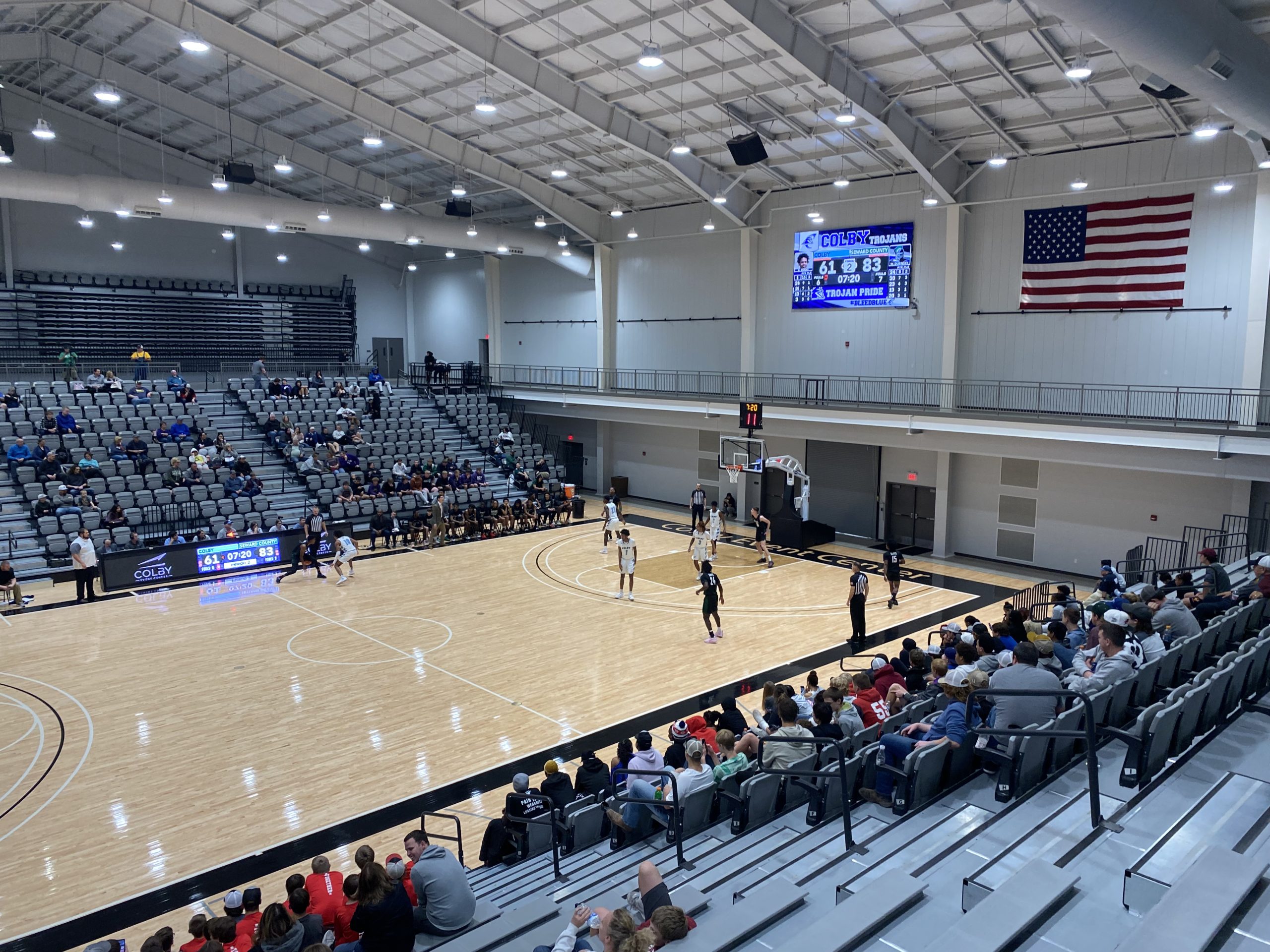 Playing without two injured starters who average a combined 29 points per game, the Seward County Saints stormed into the Colby Event Center to beat the Trojans 99-87 Tuesday night.  It is their first win in Colby since 2015.  Daeyon James and Mario Whitley were injured in the Butler game on Saturday and did not play.  The Saints shot 53 percent from the field in the win.
The Saints jumped on the Trojans early for leads of 9-0, 16-4, 18-7, 25-11, 28-13, and 30-15.  The Trojans made their push using a 22-4 run to take a 37-34 lead.  The Saints grabbed momentum back to lead 41-40 at the half.  The Saints used a 22-6 run out of the locker room to lead 63-46.  SCCC led 70-53 with 11:30 to play.  The Saints led 80-60 with 8:14 to play.  Seward led by as many as 24.
The Saints were 23-38 for 61 percent in the second half.  The Saints shot 54 percent from three point range (13-24).  The Saints won despite 21 turnovers and Colby (27-39) shooting 28 more free throws than the Saints (8-11).  Seward's bench out paced the Colby bench 58-21.
Kole Scott poured in 21 points on 7-14 shooting.  Niko Smith added 20 points and five rebounds on 8-10 from the field.  Jaylin Henderson and Wilson Dubinsky shrugged off first half foul trouble.  Henderson had 11 points and five rebounds with three assists and no turnovers.  Dubinsky scored 12.  Blessin Kimble snared 10 rebounds.
Seward wins their first in Colby since 2015 after five staight losses in the Oasis on the Plains.
The Saints are 5-1 and 2-1 in the Jayhawk and Colby is 4-5 and 1-2 in the KJCCC.  Seward is 3-1 in the road one year after going 3-13 on the road.  Seward hosts Dodge City Saturday at 4pm in B107.5.  Freddy's is the buyout sponsor.