Shooting Woes End Seward's Season
KSCB News - March 5, 2014 9:24 pm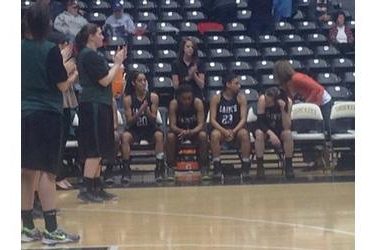 The Seward Lady Saints endured a rough shooting day in a 61-56 quarterfinal loss to Barton in the Region 6 Tournament Wednesday afternoon at Koch Arena in Wichita. Seward shot blanks hitting 28 percent from the field. The Lady Saints were 3-31 from three point range. Barton led 35-27 at halftime. Seward cut the Barton lead to two with about 7:30 to go after a Fabiana Monte three pointer.
Barton won despite Seward shooting 33 more times than the Lady Cougars. Seward forced 26 Barton turnovers in the loss.
The loss leaves the Lady Saints 26-6 as they lose in the quarterfinals for the fourth consecutive year.