Shanks To Honeymoon In Olney For Pancake Day
Joe Denoyer - February 14, 2017 8:04 am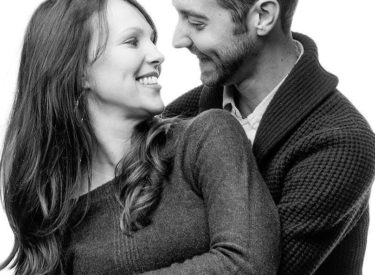 Marc and Becky Shank having just gotten married this past year, will be taking a delayed honeymoon to London and specifically Olney for the 2017 Pancake Day. They will be joining George and Connie Rosel helping to represent Liberal in Olney. "It's very exciting to have two families with such strong ties to Liberal and Pancake Day representing us in Olney this year" said Mark Strange.
Born and raised in Liberal, Kansas, Marc Shank is an Art Director, Designer and Artist whose work has been featured nationally in the U.S. for a wide range of brands and publications.
Over his career as an Art Director, Shank has created designs for a multitude of noteworthy brands including Disney, Star Wars, Marvel, Hallmark, Lee Jeans, Wrangler and Gatorade. His design work has been displayed in a number of national retail chains and locations around the country including Times Square in New York City.
Shank is also the creator of Scurvyville, an on-going narrative painting series centered around the residents of a small fictional town. Featured on the MSN Travel Series Re:Discover, his artwork has been showcased in various galleries and publications including a one-man exhibition at the Albrecht-Kemper Museum of Art and articles in the Kansas City Star, Liberal's Leader and Times, The Pitch and Ink Magazine.
In 2014, Shank signed a one-year deal with Andrews McMeel publishing to have Scurvyville featured online alongside well-known creative properties such as Garfield, Calvin & Hobbes and Peanuts. The feature completed its run in June of 2015.
Shank is married to Becky Jackson and is the son/grandson of Liberal Pancake Day race announcers and former Grand Marshals Al Shank, Jr. and Sr.