Seymour Rogers Descendants Experience Where it All Began
Joe Denoyer - July 19, 2018 4:53 pm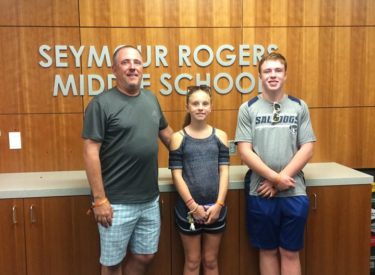 Early settler S. S. Rogers built the first house in what is now Liberal. Folklore has it that Rogers became famous for giving free water to thirsty travelers. Reportedly, Liberal gained its name from the common response to his acts of kindness, "That's very liberal of you." In 1885 Rogers built a general store, and with it came an official U.S. Post office.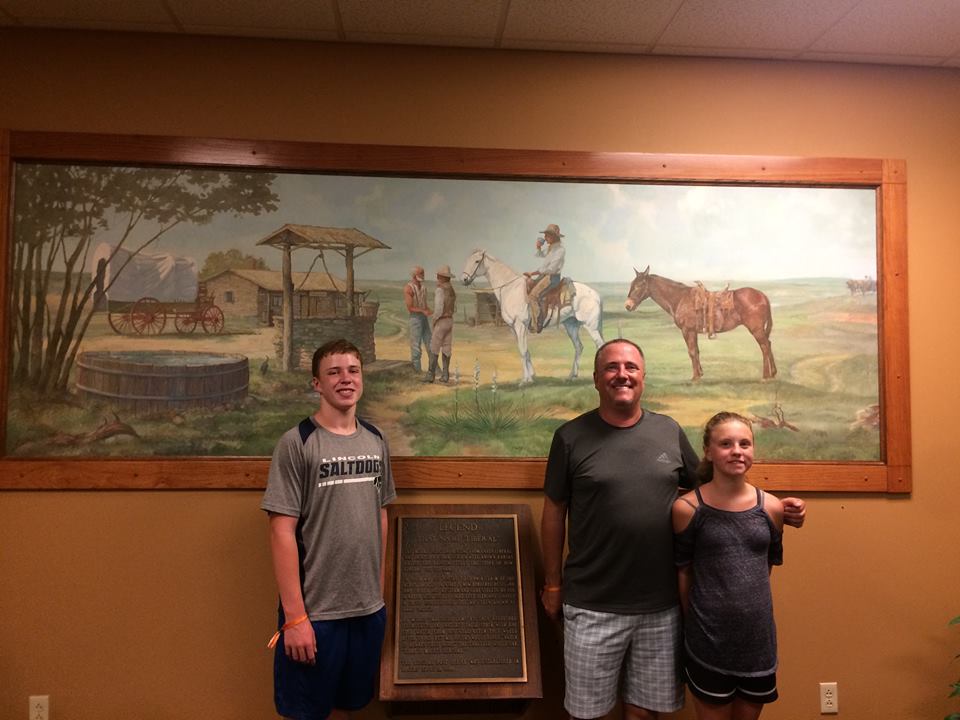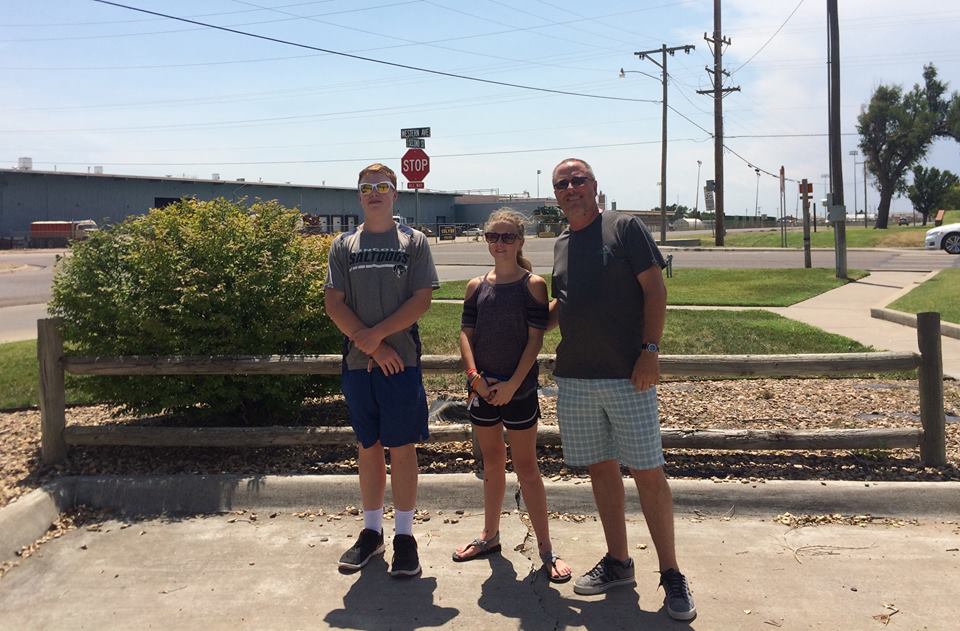 Rogers named the post office 'Liberal'. After the railroad was built close by, a plan for the town site was created in 1888.
In recent years, local historian Lidia Hook-Gray and Joe Denoyer have been on the search for what became of S.S. Rogers after he left Seward County and the City of Liberal. Research has taken them to Civil War Records in Pennsylvania, Jefferson County Nebraska and the town of Tecmseh Nebraska where Rogers was twice elected Sheriff and was one of the towns original Trustees. Rogers final resting place with his wife Addie is in St. Mary's Catholic Cemetery in Joplin Missouri.  Along the way in the research, direct descendants of SS Rogers have been located still residing in the Tecumseh Nebraska area.
Since the discovery process began, the Liberal Community voted to build 5 new schools in Liberal, and allowed the students to aid in the naming of the buildings. The name, "Seymour Rogers Middle School" was chosen to honor the man who was instrumental in the founding of Liberal.
130 years later, direct descendants of Seymour Rogers made there way to Liberal, to experience the community, and see important sites of where some of their family history began. As part of a Mini Cooper Road Rally, Great, Great, Great Grandson Scott Pope, and his children Gus and Lily arrived in Liberal at 2:00pm on Thursday July 19 and were met at Seymour Rogers Middle School by Lidia Gray, Joe Denoyer, and Donna Sill of USD 480. They were given a tour of the school, and a history behind the naming of the school. From there, the Pope's, Lidia, and Joe took them to 2nd and Western, the site of the original well, and sod house. The next stop on the tour landed them in the basement of Equity Bank where the original Stan Herd mural of Seymour Rogers and the well,  sits on display. From there the tour took them to the Coronado Museum, Dorothy's House, and the Land of OZ. They left Liberal shortly after 5:00pm and met up with the Road Rally in Dodge City with the final destination of Keystone Colorado.
The Pope's, while in Liberal enjoyed there brief stay, and expressed their appreciation for connecting them with a significant part of their family history. They also expressed heartfelt thanks to the community, school district, students, and individuals who have kept the memory of Seymour S. Rogers alive.
The search continues however for an ever elusive picture of the founder of the community we call home, Liberal KS.