Seward's Trifonov Takes Chicago State Job
Brock Kappelmann - July 17, 2020 2:01 pm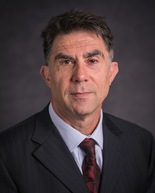 After two successful years at Seward County, Tony Trifonov is leaving Seward to go back to division 1.  Trifonov takes the job as head volleyball coach at Chicago State.  Trifonov guided the Saints to their only two trips the the NJCAA semifinals and their only championship match.  Trifinov went 32-7 in 2018 and 31-3 in  2019.  Both teams were undefeated in winning the Jayhawk Conference.  Currently, Seward doesn't have a volleyball coach.  Assistant Parker Thompson took an assistant coaching job at Florida Southwestern.  Here is the release from Chicago State.
Chicago State Director of Athletics
Elliott Charles
announced today
Tanio (Tony) Trifonov
 has been named head coach of the Cougars women's volleyball team.
Trifonov most recently was the head volleyball coach at Seward County Community College (Liberal, KS) where he posted a 63-10 overall record in two seasons (2018-19) which included a 32-0 Kansas Jayhawk Community College Conference (KJCCC) record. He led the Saints to their first-ever national No. 1 ranking, back-to-back National Junior College Athletic Association (NJCAA) Division I volleyball Final Four appearances and a national runner-up finish in 2019. Trifonov was named College Mid-West Region Coach of the Year following both seasons at SCCC and coached 12 KJCCC all-conference athletes, two KJCCC Players of the Year, four NJCAA Academic All-Americans, one American Volleyball Coaches Association (AVCA) second team All-American, two AVCA first team All-Americans and three NJCAA first team All-Americans.
"We welcome coach Trifonov and his family to #OurChampionshipEra," Charles said. "Tony brings a pedigree of success and extensive experience in winning. His ability to recruit exceptional student-athletes and bring out the best in their abilities is what has made his volleyball programs special."
Prior to his time at SCCC, Trifonov was the head volleyball coach at Florida A&M University for 21 seasons (1997-2018) where he accumulated a 378-218 overall record, including 206-10 in the Mid-Eastern Athletic Conference (MEAC), winning the MEAC nineteen times. From 2001-08, the Rattlers won 112 consecutive conference matches, the third longest streak in NCAA history.
Trifonov has shown development of players on the court, producing 45 First-Team MEAC All-Conference selections, seven MEAC Players of the Year, four Rookies of the Year, two NCAA All-Americans and an Olympian. As a coach, he was awarded the MEAC Coach of the Year six times.
Prior to Florida A&M, Trifonov founded the Florida West Coast Volleyball Academy where he helped over 30 athletics receive NCAA Division I volleyball scholarships while competing in the Junior Olympic National Championships.
Trifonov played volleyball in his hometown of Sofia, Bulgaria, and competed on the national level, participating on the CSKA-Sofia Junior Clubb tema that won three national championships and the Bulgarian Junior National team. He continued to develop as a player and moved onto the professional ranks, playing with Minyor-Pernik and CSKA-Sofia professional teams.
He crossed over into the coaching ranks at age of 21 and led the Minyor-Pernik Junior team to a national title and was also an assistant coach for the Academic-Sofia women's professional team that finished third at the Bulgarian pro league championship. Trifonov continued his playing career on the Bulgarian National team which placed sixth at the 1988 Summer Olympics in Seoul, Korea.
Trifonov earned a B.S. in Physical Education at the National Sports Academy "Vassil Levski", Sofa, Bulgaria, in 1990.