Seward's Davidson Inducted into Burkburnett Hall
KSCB News - November 6, 2012 4:05 pm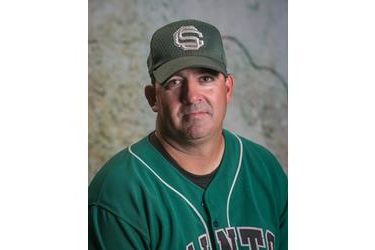 our former players and coach to receive honor…
The Blacksox Baseball Club is excited to announce their 2012 Hall of Fame inductees.
Clint Bryant (Blacksox 1991-1992 ): Former 7th round draft pick by the Colorado Rockies. 2 time All American at Texas Tech University. The first All American baseball player in Texas Tech's history. One of two players to have jersey retired at Texas Tech. Stil holds several school records at Texas Tech. Member of 1992 Blacksox Connie Mack World Series team.
Heath Taylor (Blacksox 2001-2004) : Former 10th round draft pick by the Cleveland Indians. Named to All Big 12 team while playing at the University of Oklahoma. Named to Brooks Wallace Award watch list. Texas Junior College All Star. National HS Player of the Year. 2 time HS All American.
Cameron Allen (Blacksox 2009-2011): 2-way star on Blacksox first ever World Series championship team. 2010 AABC World Series MVP. 3-time Blacksox team MVP. 2 time THSCA All State player. Member of 2011 WF Rider state championship team. State semi-finalist at WF Rider in 2010. Currently a sophomore pitcher at University of Arkansas-Little Rock.
Grant Martin (Blacksox 1991-1992): Texas Tech University graduate. Current head baseball coach at Vernon HS (TX). Named 2012 3A District Coach of the Year. Former Abilene Wylie HS (TX) assistant coach. Key member of 1992 Blacksox Connie Mack World Series team.
Mike Davidson (Blacksox 1996-2000): 13th season as an assistant coach at Seward County CC (KS). Helped lead Saints to 2 NJCAA World Series appearances and 9 Jayhawk West Conference championships. In 6 of the last 12 years, Coach Davidson's hitters have ranked in the Top 25 in the NJCAA in batting average. Davidson has produced the NJCAA National Batting Champion, NJCAA National Home Run and RBI Champions and the NJCAA National Player of the Year. Davidson has coached 10 NJCAA All Americans and 104 players who have advanced to play collegiately at NCAA Div I, Div II or NAIA schools. While coaching with the Blacksox, he led the 18u squad to 5 state tournament appearances and 3 AABC regionals.