Seward's Cardiac Kids Corral Kansas City
KSCB News - May 12, 2013 11:35 pm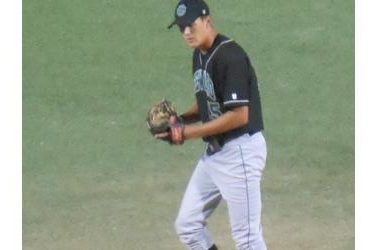 Seward's Reid Thompson delivered the game winning single up the middle in the bottom of the 11th to give Seward a 7-6 11 inning win over Kansas City Sunday night at Lawrence-Dumont Stadium in Wichita.
Seward built a 4-1 lead powered by Alex Scanlan's two RBI triple.
Seward built a 6-2 lead powered by Deven Nelson's two run homerun for his first of the season in the fifth. Kansas City tied the game with three in the sixth and one in the eighth.
Johnny Griffith came on in relief and pitched two and two thirds scoreless innings for the win. Garret Smith started the game and pitched five and one third innings allowing four earned runs.
Seward is 34-28 and Kansas City finishes 34-23. Seward faces Coffeyville Monday at 4 p.m. on Talkradio 1270 and kscbnews.net. The winner faces Neosho at 7 and would have to beat the Panthers again on Tuesday night at 7 to win Region 6.