Seward's Barrios Signs with Texas Tech
KSCB News - June 21, 2012 4:04 pm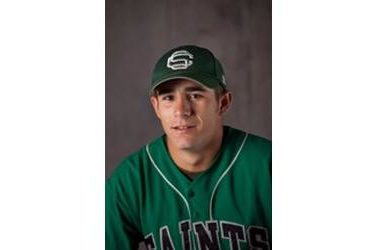 Following in the footsteps of other Seward greats, shortstop Jake Barrios signed with Texas Tech. The Weatherford, Oklahoma sophomore played two seasons at Seward. He signed at LSU last spring but decided to transfer back to Seward for his sophomore year after sliding down LSU's depth chart.
As a sophomore, Barrios hit .354 with one homer and 49 RBI's. He hit 14 doubles and legged out two triples. His freshman season was even better. He hit .359 with eight homers and 58 RBI's with 13 doubles and four triples. Barrios was the Jayhawk West Freshman of the year and was named first team all Region 6 and first team all Jayhawk West. He was named to the all JUCO World Series team which included an inside the park homerun in Grand Junction.
Barrios follows former Saints Kelby Tomlinson, Bobby Doran, Chaz Eiguren J.J. Newman, Jesse Cornejo and others to go from Seward to the Red Raiders. Even former Saints Scott Lacefield is the Sports Information Director for baseball at Tech. Tim Tadlock is the new head coach at Tech. He replaces Dan Spencer after the Red Raiders were the only Big 12 team to miss the Big 12 Tournament.