Seward Women Tie Dodge City
Brock Kappelmann - October 16, 2023 6:48 am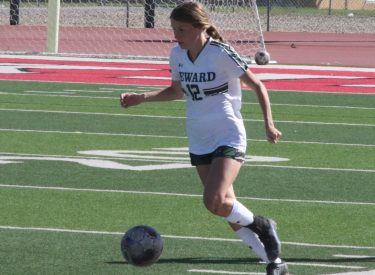 Liberal, KAN. – Sunday afternoon the Seward County Lady Saints women's soccer team played their second straight home game over the past week, taking on KJCCC rival Dodge City where the two teams ended their 90:00-minute matchup in a 0-0 tie with each team taking a result.
Both teams took the field in a 3:00 PM kickoff on Sunday afternoon at Redskin Field and battled it out through all 90:00 minutes, exchanging possessions and drives down field in an attempt to score on their opposing foes. The matchup proved to be a defensive battle as both sides protected their goal from being scored on as the Lady Saints goalkeeper Sydney Williams made save after save to hold DC3 at bay in a scoreless tie that saw the Lady Saints only able to get three total shots off with Isabelle Artley coming in close with two shots on goal attempts. Williams managed to finish the afternoon with ten total saves on the afternoon, bringing her to 110 saves on her freshman campaign.
Seward County now moves to 1-10-3 on their inaugural season in 2023 with a conference record of 1-10-2 in KJCCC action. They will now head back out on the road on Wednesday to take on the Butler Grizzlies in a 4:00 PM matchup.