Seward Volleyball Hosts Camps and Leagues
Brock Kappelmann - June 1, 2021 4:44 pm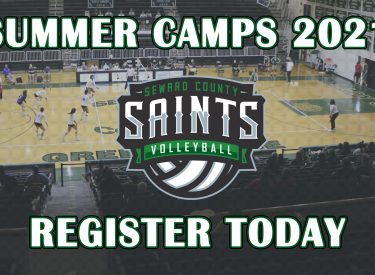 Kenny Hernandez
LIBERAL, Kan. – Seward County Community College is set to host volleyball summer camps in the Greenhouse with Head Coach Geno Frugoli. There are three camps that will be available starting with an all-skills camp on June 8th and 9th, a high school summer league that starts on June 7th, and an Elite Volleyball camp on July 23rd.
The all-skills camp is for individuals that are in fifth grade through high school that want to improve their individual skills. This will also provide offensive and defensive team concepts that will advance the campers' understanding of the game of volleyball. This is a two-day camp that starts on June 8th and 9th, with the morning session at 9-11:30 am and picks back up at 1-3:30 PM.
The High School summer league will consist of a pool play bracket and an end of the league tournament. Each team will have two matches, one day a week, and will be on every Monday and Wednesday of June. The first games will be played on June 7th or 9th with times to be determined. To participate each team will need to have a full roster of at least six players and it is $25 per player to participate.
At the end of July, there will be an elite volleyball camp with advanced college-level training and concepts to help with their respected high school programs. This camp will provide individual skill development and will have a competition to showcase their knowledge at the end of the camp. It will be on July 23rd-24th with a 9 AM start time and will cost $165 for each participant.
For more information on all of these camps follow the link below and contact Coach Frugoli to register for these camps.