Seward Volleyball Finishes First Losing Season Since 2006
Brock Kappelmann - November 2, 2023 6:44 am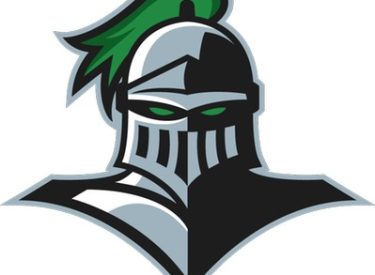 On Wednesday night,  the Seaward County Lady Saints volleyball team went out east as the eighth seed in the KJCCC standings to take on the number one seed in the Barton Cougars where SCCC's 2023 season finally came to an end as Barton took the 3-0 sweep to finish off the Lady Saints.  It's Seward's first losing season since 2006.
After falling to the Cougars twice in regular season action, Seward County once again shared the floor with Barton to start the Region VI tournament and just as the previous two matchups with the Cougars began, it was de ja vu as the Lady Saints quickly fell behind to Barton who took a 6-3 lead to start the first set and grew it out to 13-6 to force a timeout for SCCC. Marcelina Pyka tried to help spark a run for the Lady Saints with a huge kill down the middle to cut the score to 19-11 but Barton eventually finished the first set with a 25-13 win to go up 1-0.
Set two was a different story as Seward County refused to back down against the Cougars as Lajla Rasljanin slammed the hammer down to put the Lady Saints ahead 6-5 but eventually gave the lead back to Barton when they took a 10-8 advantage over SCCC. Keala Wilson helped keep the second set close with a kill off the blocker to put the score at 14-12 and managed to tie the score up at 20-20 to give the Cougars a taste of what Seaward County is capable of. But after knotting the score up late in the set, the Lady Saints allowed a 4-0 run from Barton who took the lead 24-20 and wrapped up the second set win 25-22 and put Seward County in a 2-0 deficit.
Down 2-0 entering the third set, the Lady Saints once again fell behind and never recovered after Barton shot out in front with an 8-1 lead that grew out to 21-10. Despite a small 6-3 run by Seward County to try and crawl back into the set, the Cougars finally silenced the Lady Saints for good with a 25-16 win in the third to take the 3-0 sweep and end Seward County's 2023 season.
The Lady Saints finish the 2023 season with a 13-17 overall record as Head Coach Aubrey Wilson now puts her attention towards the offseason.