Seward Tennis Teams Mop Up in McPherson
KSCB News - March 28, 2012 4:50 pm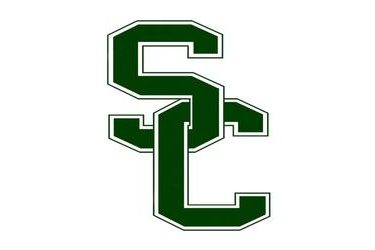 The Seward County Lady Saints Tennis team continued
their strong start to the 2012 season Saturday in McPherson as they
hammered the home team 9-0 before putting the same score on Hesston to
wrap up a perfect afternoon.
In their first dual against McPherson the Lady Saints
sent Dariya Dashutina and Sandri Munoz into action in the #1 doubles
slot. The two won 8-4 and Katiuska Adarmes and Leticia Monteiro backed
it up with an 8-2 win in #2 doubles to put Seward up 2-0. In #3
doubles, the Lady Saints were uncontested to finish doubles play 3-0.
In singles the Lady Saints were once again dominate. Dashutina won 6-2,
6-1 in #1 action over Wrylie Finkle and Munoz dropped Jessica Vincent
6-0, 6-2 in the #2 spot to keep the Lady Bulldogs off the board. In #3
singles Adarmes won easily 6-1, 6-0 over Kara Wright and Monteiro
finished the sweep with a 6-0, 6-1 win in #4 singles over Katie Doffing.
Seward was once again uncontested in #5 and #6 singles and finished the
9-0 win.
Seward took on a shorthanded Hesston club in their next
dual of the day and came away with the same results. Adarmes and
Monteiro represented the Lady Saints in #1 doubles and won 8-2 over
Erika Wedel and Kaci Diener while Seward was uncontested in #2 and #3
doubles. In singles Seward was only contested in three matches and
Dashutina won in straight sets 6-0, 6-0 over Wedel in #1 action while
Kurstie Zepeda moved up to #2 and defeated Diener 6-2, 6-2, and Caitlin
Workman beat Courtney Unruh 6-0, 6-1 to wrap up the 9-0 win for the Lady
Saints.
Now through three duals, the Lady Saints as a team have
lost just one time and sport a 26-1 overall record. Next up things will
get a little bit tougher though as they take on regional rival Johnson
County on Friday in Wichita.
The Seward County Saints Tennis team remained undefeated
on the season Saturday after blowing out McPherson and Hesston in duals
to move to 34-0 overall on the year. The Saints used eight different
players in the two duals and lost just 2 sets over the 22 matches.
Seward started their day against McPherson saw the best
two matches of the day from the #1 and #4 singles slots. In the top
match of the day, the Saints Cristiano Mendes went up against Slav
Bukatih for the Bulldogs. Mendes took the opening set 6-2 but Bukatih
won the second 6-3 to force a deciding third set. In the tiebreaker the
two went back and forth before Mendes came out on top 10-8 to win the
match. In #4 singles Raphael Machado had a similar match with Thiago da
Silva from McPherson as da Silva struck first with a 7-5 win in the
first set before Machado bounced back to win the second 6-2. In a
marathon third set Machado came out on top of a 13-11 decision to win
the match. The Saints cruised through the other six singles matches
without losing a set highlighted by a 6-2, 6-0 win from Lucas Izkovitz
in #3 action and a 6-0, 6-0 win from Donnersson Penna in #8 play. The
doubles matches were slightly closer as Izkovitz and Justin Pena teamed
to beat Bukatih and Torsten Keil-Long 8-4 in #1 doubles play while
Felipe Cruz and Machado took care of da Silva and Mark Mahan in a close
8-6 decision in #2 doubles. The Saints also took home wins in #3 and #4
doubles action and won the dual with an impressive 12-0 score against
the NAIA Bulldogs.
After the hard fought win over McPherson the Saints took
the court against Hesston College. The Saints breezed through doubles
play 3-0 with an 8-2 win from Izkovitz and Pena in #1 doubles, an 8-1
win from Cruz and Machado in #2 action, and an 8-3 win from Mendes and
Riccardo Bassani in #3 play. In singles Seward had their way with the
Larks with the only match that was even close being between Izkovitz for
Seward and Luis Ramirez of Hesston in which Izkovitz won 6-2, 6-4. Cruz
won 6-1, 6-2 in #2 play, Mendes easily defeated Jake Painter 6-1, 6-0 in
#3, Machado won by matching 6-1, 6-1 scores in #4 and Bassani and Darren
Liebenberg both won in straight sets in #5 and #6 action before Pena won
6-0, 6-1 to sweep the dual.
The Saints are a perfect 34-0 on the season and are
ranked 10th in the latest ITA National rankings which is where they will
be on Friday when they go to Wichita to meet the #11 Johnson County
Cavaliers halfway in a big region matchup.
Roy Allen