Seward Tennis Ranked Eighth
KSCB News - November 15, 2010 12:00 am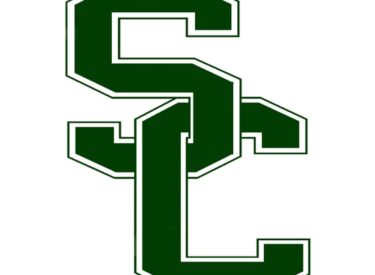 The Seward County Saints Men's Tennis Team has been
tabbed the 8th best team in the country according to the recently
released ITA National Rankings. The Saints start the season ranked just
ahead of Jayhawk schools Cowley and Johnson County who come in at #9 and
#10 respectively. Individually, all six of the Saints top players were
ranked inside of the nation's top 75. Seward's #1 player Laericeo Lobo
cracked the top 20 at #17 after going 3-3 against some of the top
players in the country. Nathan Nelmes won 6 matches this fall and
comes in ranked 23rd by the ITA while teammate Felipe Cruz was rewarded
for an 8-5 fall with a #35 ranking. Raphael Machado was 8-3 for the
Saints in the #4 hole this fall and will open the year ranked 51st.
Cristiano Mendes went 4-1 this fall and is ranked 69th and Lucas
Izkovitz who went 10-0 this fall in singles play is ranked 75th. In the
doubles rankings the Saints were again well represented as Lobo and
Nelmes checked in at #8 after going 5-4 as a team this fall and Cruz and
Machado coming off of an 8-4 fall are ranked 22nd. Wrapping up the
rankings for the Saints is Mendes and Izkovitz who were unbeaten in 9
tries this fall and will start the season ranked 38th. For a complete
listing of the ITA fall rankings CLICK HERE
unity_College_Men_s_Rankings/November_8__2010_-_ITA_NJCAA_Men_s_National

_Rankings.htm> .