Seward Sweeps Barton
Brock Kappelmann - October 16, 2018 6:17 am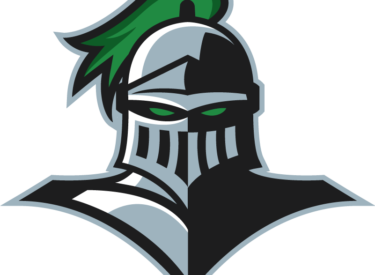 Ian Applegate
GREAT BEND, Kan. – The Seward County volleyball team stayed perfect in conference play Monday night, sweeping the Barton Cougars 26-24, 25-16, 25-20 in Great Bend. The win pushes Seward's conference win streak to 35 matches.
During a close start to the match, Djuly Schmorantz connected on a kill to give Seward a 6-4 advantage. The Cougars went on to score seven of the next ten points to take an 11-9 lead and force a Seward timeout. Seward came out of the timeout and tied the set at 11 with a Luz Sierra block. The Lady Saints retook the lead at 15-13 with another Schmorantz kill.
After taking a 22-16 lead, the Cougars went on a 3-1 run to cut the lead to four points as the Lady Saints took another timeout. Barton continued their run coming out of the timeout tying the set at 24 before two quick Seward points gave the Lady Saints a 26-24 set one win.
The Cougars continued to spell trouble for Seward in the second set, as the Lady Saints couldn't get any breathing room early on. With the match tied at seven, the Lady Saints went on a 3-0 run to take their largest lead of the set. Still leading by three at 15-12, Laura De Pra executed a dump to perfection to start a 4-1 run for the Lady Saints as the Cougars took a timeout. Seward's lead continued to grow, eventually winning with a Sierra block, 25-16, to take a two-set advantage.
After taking a 4-1 lead, the Lady Saints let the Cougars creep back into the set, tying it at six just a few points later. Barton used their defense, coming away with blocks, to take a 10-8 lead. Seward went on a 7-3 run to retake the lead, forcing a Cougar timeout. The Lady Saints offense continued to hit on all cylinders, extending their lead to six points at 20-14. Once again, the Cougars used a late surge to cut the deficit to three points late in the set, forcing a Seward timeout at 23-20. The timeout refocused the Lady Saints, winning the next two points to complete the sweep with a 25-20 set three win.
Seward will travel to Pratt on Wednesday to take on the Beavers for a 6:30 p.m. match at the Dennis Lesh Sports Arena.