Seward Sweeps Barton on the Road
Brock Kappelmann - October 10, 2022 9:23 am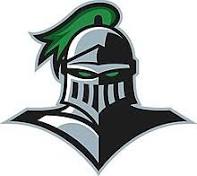 Kenny Hernandez
GREAT BEND, Kan. – Seward County Community College defeats Barton Community College in straight sets on Saturday night, scoring 25-21, 25-21, and 25-11. The Lady Saints are now 21-5 this season and still tied for first in the KJCCC with a 10-1 conference record. No. 15 Seward County will have a home stretch this week with a match on Wednesday, October 12th, against Dodge City Community College, followed by Dig Pink Night on Friday, October 14th, versus Butler Community College.
In the first set, the Lady Saints faced an early deficit of 7-4 but rallied off four straight points to take a 10-9 lead over the Cougars. After a 12-12 tie, Seward County went on a 4-0 run to lead 16-12 over Barton and keep the lead for the first set. The Lady Saints took the first set 25-21 after a Sarah Cruz kill and led the match 1-0.
The Lady Saints started the second set with a 10-7 advantage over Barton. The Cougars stormed back to take a late lead of 19-18 over the Lady Saints, but after a Jessica Sales kill, Seward County tied it back at 19. Seward County closed out the second set on a 6-2 run to take the second set 25-21 and led the match 2-0.
The third set was all Seward County as they took an early 9-3 lead over Barton and continued their separation for the remainder of the set. The Lady Saints had an 18-10 lead over Barton, went on a 7-1 run to close out the third set, and won the match 3-0.
Seward County will return home this Wednesday to take on the Conquistadors at 6:30 PM CT. Then, come to the Greenhouse on Friday, October 14th, for Dig Pink Night as the Lady Saints face the Grizzlies at 6:30 PM CT.