Seward Softball Sweeps Weekly Awards
Brock Kappelmann - March 28, 2017 4:23 pm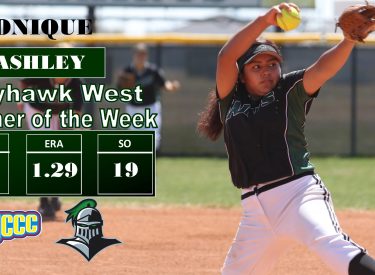 Leading the Lady Saints to three wins with a big week at the plate, Seward County freshman Jullian Atteberry has been named the Jayhawk West Player of the Week in a league release on Tuesday.
Atteberry hit .500 with three home runs and eight RBI's this week for the Lady Saints, also scoring eight runs in a 3-1 week for Seward. Wednesday against Barton, the freshman shortstop, turned third baseman this week due to injuries, had two hits in each end of the Lady Saints doubleheader against the Cougars, knocking home two in a game one win while going deep and scoring two runs in game two. Saturday against Dodge City she was at it again, cracking a two run home run in game one of Seward's sweep of the Conqs while homering for the third straight game in game two, a three run shot in a 13-7 Seward win.
Atteberry is having a tremendous rookie season for Seward, hitting .390 with a team best 20 extra base hits and a Jayhawk Conference best 49 RBI's on the year. Atteberry and the Lady Saints are scheduled to be back in action Wednesday on the road at #9 Cowley before returning home to Lady Saints Field for a Jayhawk West Conference doubleheader on Saturday.
Roy Allen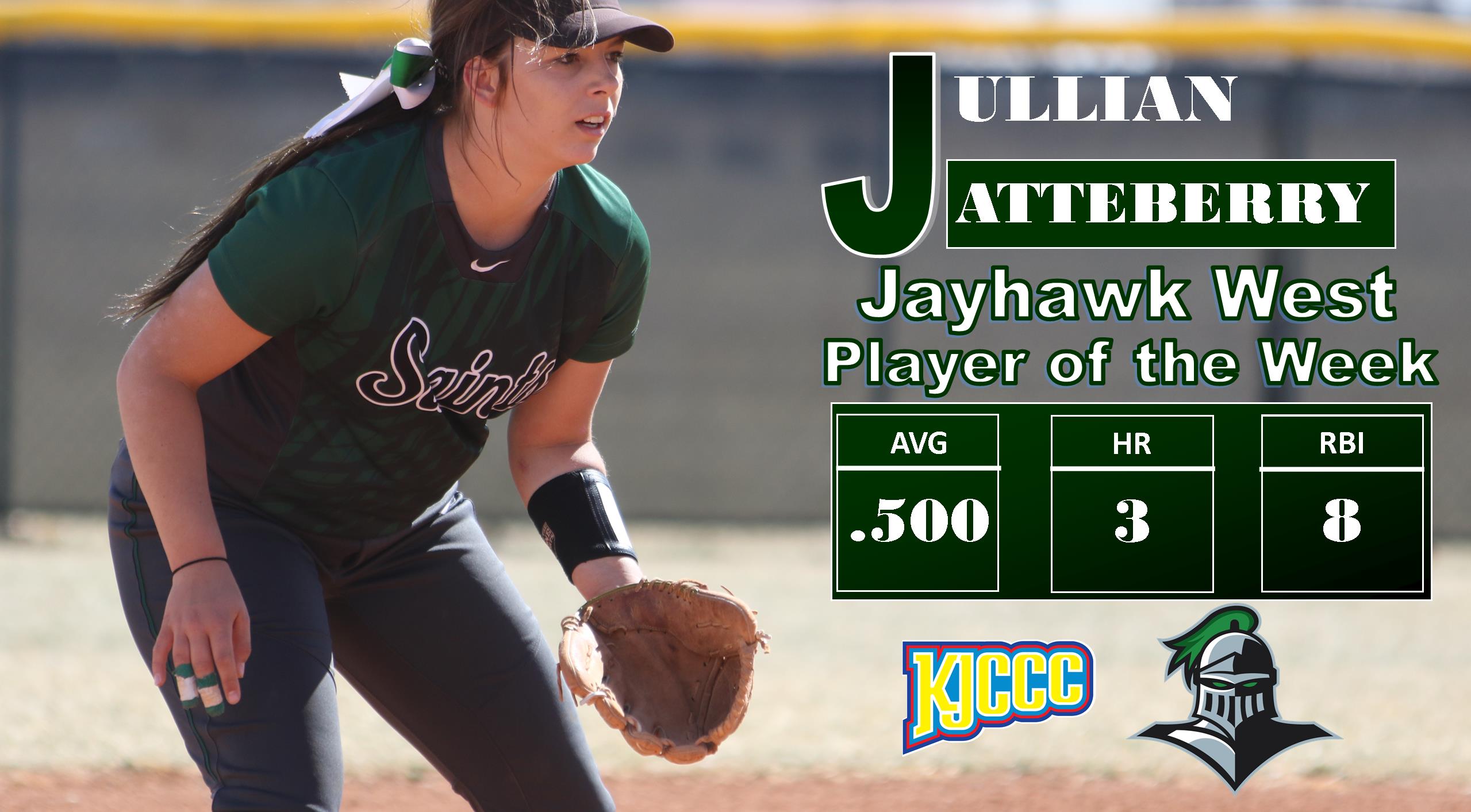 Seward County ace Monique Ashley continued her domination of Jayhawk Conference opponents last week, earning a pair of wins and a save to pick up her second straight Jayhawk West Pitcher of the Week award as announced by the league on Tuesday.
Ashley spearheaded a three win week for the Lady Saints, factoring in the decision of all three contests for Seward. Wednesday against Barton, she struck out eight in a complete game win against the Cougars. Saturday she saw action in both games of Seward's doubleheader with Dodge City, going the distance in game one, striking out seven without walking a batter for her 18th win of the season while in game two she came out of the bullpen to notch her first career save, pitching 2 1/3 perfect innings while striking out four. On the week she posted a 1.29 ERA with 19 strikeouts and just two walks in 16 1/3 innings of action.
Through 19 career starts, Ashley has put up some of the best numbers in Seward County history, posting a 19-2 record with a 1.92 ERA and 148 strikeouts thus far. Ashley and the Lady Saints will be back in action on Wednesday against #9 Cowley before returning home to take on Colby Saturday at Lady Saints Field in Liberal.
Roy Allen