Seward Softball Splits with Garden City
Brock Kappelmann - April 15, 2022 6:01 am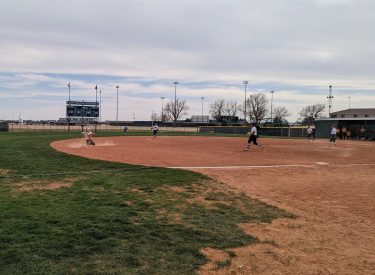 The Seward softball team split a pre-Easter twin bill Thursday at home with Garden City.  SCCC took the first game 12-4 before the Broncbusters won game two 3-1.
In game one, the Busters scored two in the first.  Seward plated three in the third for a 3-2 lead.  GCCC scored two in the fourth to lead 4-3.  Seward came alive with a six run fourth to lead 9-4.  The Saints tacked on three more in the fifth and finished the game after five innings.  Madeline Pack and Molly Adams hit home runs.  Beth Denney was 3-4 with a triple and three RBI's.  Seward out hit GCCC 12-5 in the win.
In game two, Seward scored one in the first and Garden City scored three in the third.  That was it for the scoring.  Garden out hit SCCC 7-6.  Beth Denney and Shyanna Stop had two hits a piece.
Seward is 20-18 and 11-11 in the Jayhawk while Garden City is 17-25 and 10-12 in the Jayhawk.  Seward plays at Trinidad State on Wednesday.