Seward Softball Splits at Barton
Brock Kappelmann - March 23, 2017 7:18 am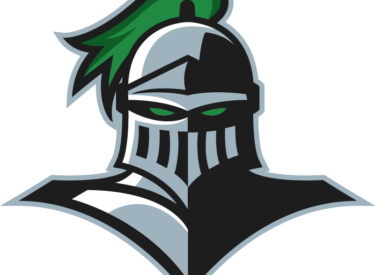 The Seward County Lady Saints went on the road and picked up a split with the Barton Cougars Wednesday afternoon, getting five hits from freshman Sydney Epp in the twinbill, leading Seward to an 8-3 win in game one before the Lady Saints comeback came up short in game two 8-5 for the split.
Barton jumped in front early in game one with a 1st inning home run to give the Cougars a 1-0 lead.
Seward answered with a big 3rd, scoring five times, getting a two run double from Sydney Epp, an RBI single from Jullian Atteberry, and used a pair of Cougar errors to plate two more to give the Lady Saints a 5-1 lead.
Epp added to the Seward lead with a solo shot in the 5th to make it a 6-1 game and Paige St. Pierre all but put things away with an RBI double in the 7th to stretch the lead to 8-1.
Barton kept fighting, scoring a pair in their last at bats, but Seward finished the Cougars off to win the opener 8-3.
Seward banged out 12 hits in the win, getting a homer, a double, and three RBI's from Epp while St. Pierre led the squad with three hits. Monique Ashley improved to 17-2 on the year in the circle, going the distance while scattering nine hits and three runs and striking out eight.
Game two didn't get off to quite the same start for Seward as Barton jumped out to a 4-0 lead in the bottom half of the 1st inning as Seward was forced to go to the bullpen after just two outs.
Atteberry crushed a solo home run in the 3rd to make it a 4-1 game, but Barton struck right back with a run of their own in the 3rd and then solo home runs in the 4th, 5th, and 6th to make it an 8-1 game.
Seward gave it a go in their final at bats, getting a three run home run from Sage Harrison to highlight a four run frame, but it was too little too late as the Cougars closed them out 8-5 to earn the split.
Barton outhit Seward 13-11 in the contest as Seward got three hits from Epp and two each and a home run from Atteberry and Harrison. Macy Pritchard took the loss in the circle, allowing four hits and four runs while not getting out of the first to fall to 3-6 on the year.
Seward moves to 29-12 overall and 4-2 in Jayhawk West play with the split while Barton goes to 21-6 and 6-2 in league play.
The Lady Saints return to the field on Saturday when they host the Dodge City Conquistadors at Lady Saints Field in Liberal in a 2:00 doubleheader.