Seward Softball Scores 20 in Game 2 of Split
Brock Kappelmann - March 20, 2021 6:33 am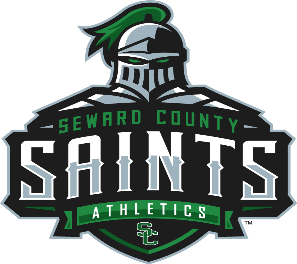 The Seward softball team split another road Jayhawk West double header.  Thursday in Colby, the Trojans took game one 10-9 before Seward broke out the bats in a 20-11 game two win.
In game one, Seward scored in every inning but the seventh in the loss.  Seward scored in the first but Colby scored four.  Both teams plated single runs in the second and third for a 6-3 Colby lead after three.  The Saints scored two  in the fourth to make it 6-5.  SCCC took and 8-6 lead with three in the fifth.  Colby reclaimed the lead 9-8 with three in the fifth.  Both teams scored single runs in the sixth for the 10-9 final.  Jacie Scott was 3-5 with two homers in the loss.
In game two, the Saints scored five in the first and eight in the third for the 13-0 early lead.  SCCC added one in the fourth for the 14-0 lead before Colby scored three in the fourth and eight in the fifth.  Seward scored six in the sixth  and ended the game after six.  Scott was 4-5 with another homer.
Seward is 3-7 overall and 2-2 in the Jayhawk West.  They host Barton Saturday at 1 at French Family Field for the home opener.