Seward Softball Opens 2023 Season
Brock Kappelmann - February 5, 2023 9:41 am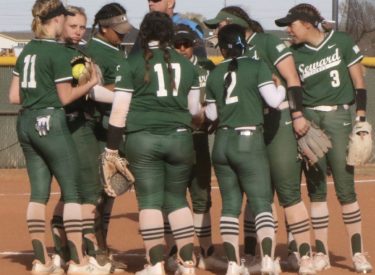 The Seward softball team opened their season with two lopsided losses at French Family Field on Saturday.  Northeastern (Colorado) defeated SCCC 23-3 and 18-4.
In game one, the Plainsmen scored three in the first but the Saints countered with two.  Both teams tallied runs in the second for a 4-3 ball game.  Northeastern scored four in the third, eight in the fourth, and four in the fifth.
In game two, Northeastern scored 10 in the first but Seward scored three.  Northeastern added three in the second, one in the third, three in the fourth, and two in the fifth.
Seward hosts Northeastern Sunday at noon at French Family Field.