Seward Sinks Cloud
Brock Kappelmann - November 18, 2017 11:05 pm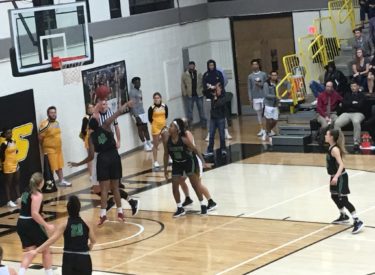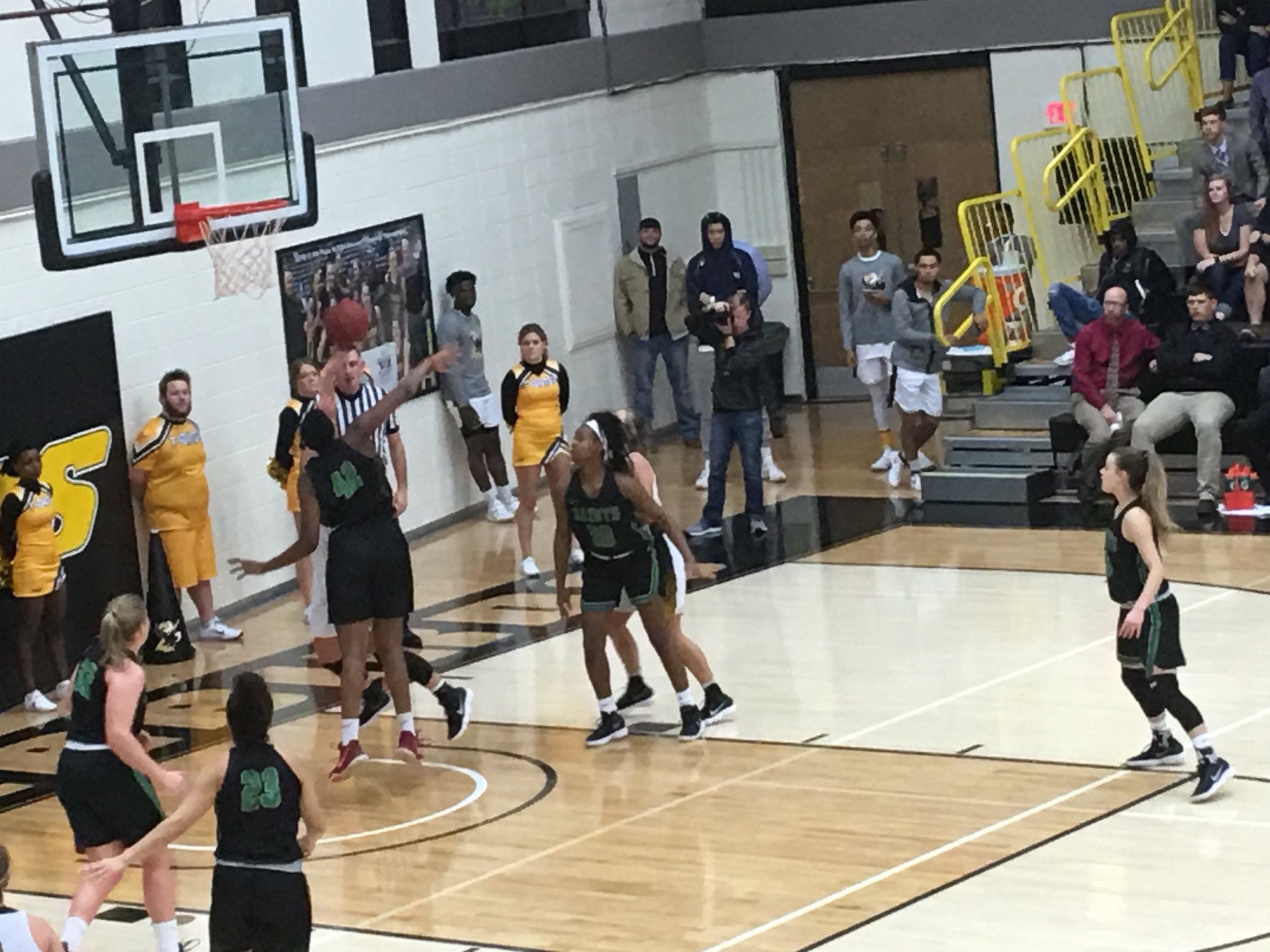 For the third time in four years, the Seward Lady Saints won in Concordia. The #8 Lady Saints topped previously unbeaten Cloud 78-55 Saturday night at Bryant Gymnasium in Concordia.  It's Seward's seventh win in the last eight games with Cloud.
The gals in green led 22-11 after one quarter and 34-22 at halftime. Brennyn Seagler scored a career high 19 with seven rebounds. Mollie Mounsey had 17 while Vanessa Caro had 12 and Valerie Caro dropped in 11.
The Lady Saints made 53 percent of their shots. Cloud made 26 percent and was 1-16 from three.
SCCC is 5-0 and 3-0 in the Jayhawk. The Lady T-Birds are 5-1 and 2-1.  Seward plays at Barton Tuesday night at 5:30 with Saints Shoot-around at 5:15 on 107.5 and kscbnews.net.