Seward Run Rules Pratt Twice
Brock Kappelmann - March 21, 2022 6:48 am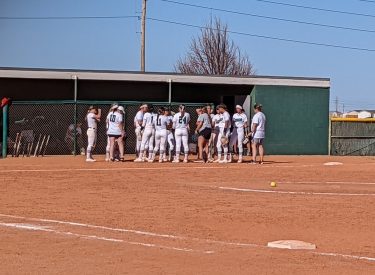 The Seward softball team took two lopsided wins over the Pratt Beaver Saturday afternoon at French Family Field.  Seward won 14-4 in six innings and 19-0 in five innings.  Seward is 7-1 in the Jayhawk West.
In game one, Seward led 6-4 over the visiting Beavers until unloading for an eight run sixth.  Beth Denney hit two home runs and drove home four runs.  Texhoma's Tatum Winters homered and Maddie Pack hit a walk off grand slam.  Pack was 3-4 with four RBI's.
In game two, Seward scored nine in the first and eight in the second.  Gabby Sanchez was 3-3 with four RBI's.
Seward is 16-6 overall and 7-1 in the Jayhawk.  Pratt is 1-15 and 0-12 in the KJCCC.  Seward is in second trailing only 9-1 Butler and 9-1 Hutchinson.  Seward plays at Hutch on Wednesday.