Seward Rolls Past Northwest Tech for Ciochetto's 200th Win
Brock Kappelmann - December 13, 2022 7:17 am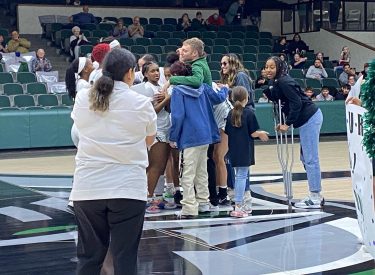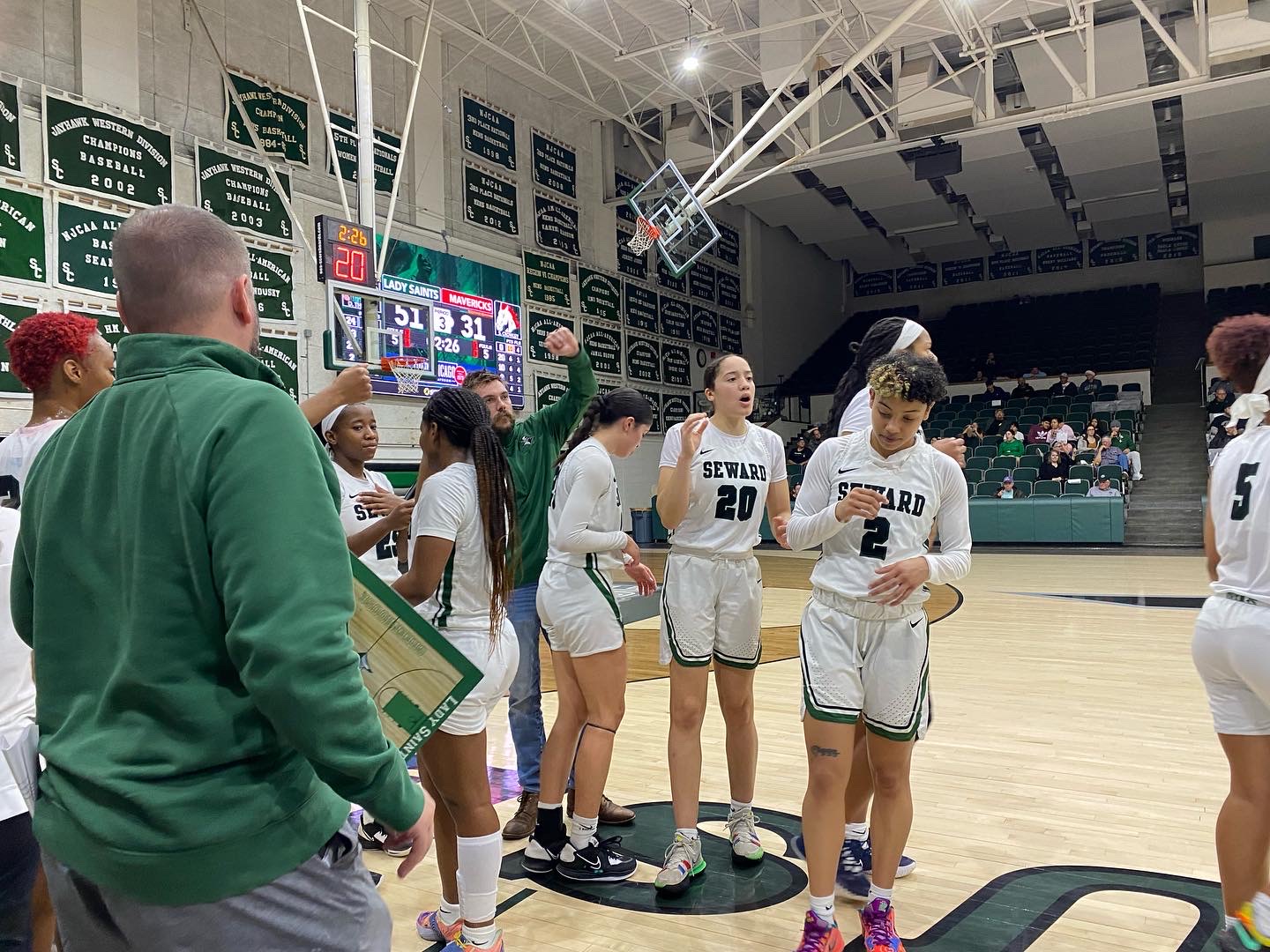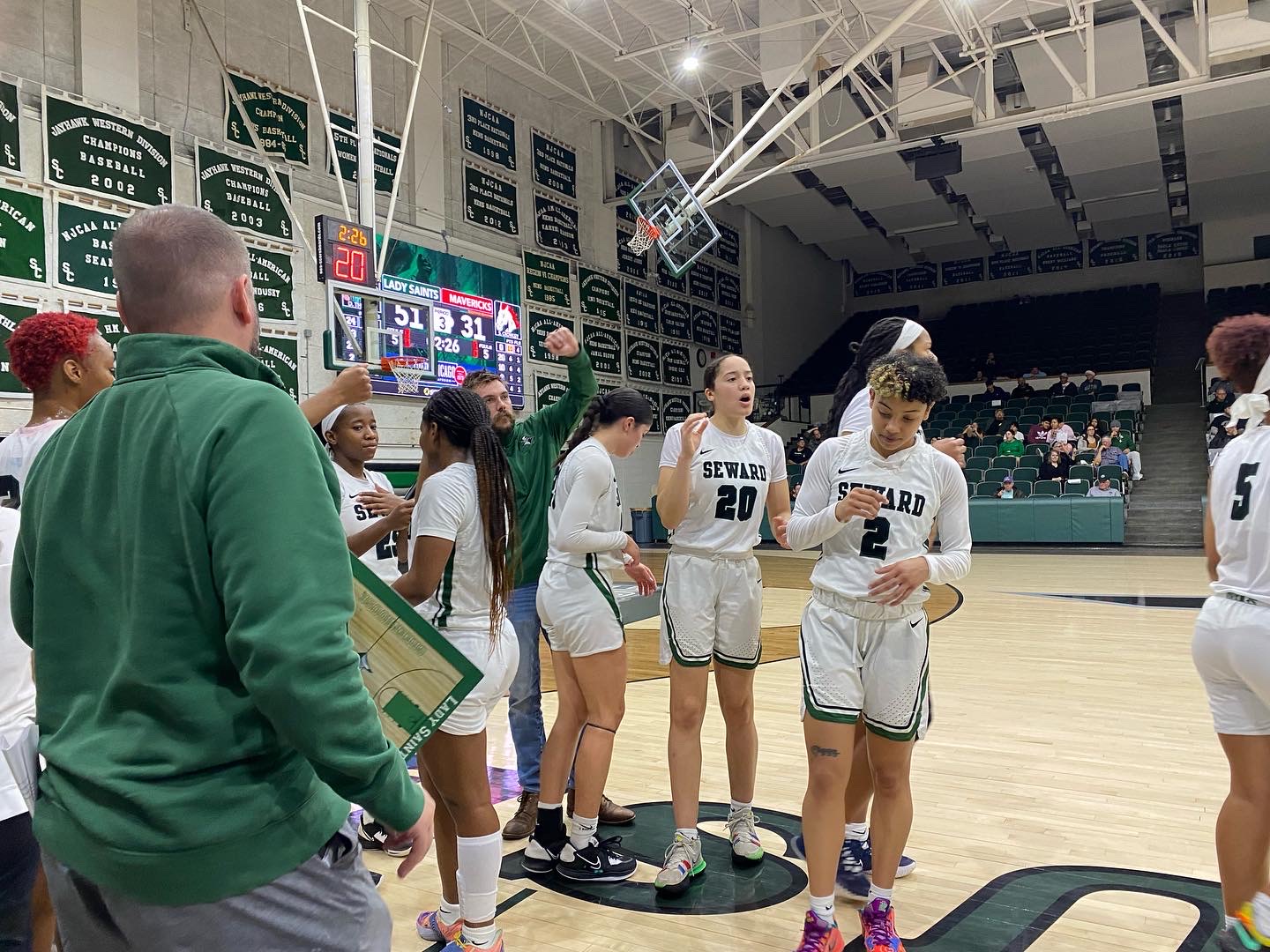 Todd Ciochetto captured his 200th win and heard video messages after the game from family and past players and coaches on a milestone night in the Green House.  Seward County toppled Northwest Tech 76-47 Monday night.  Seward forced 26 turnovers and held the Lady Mavericks to 28 percent shooting and 23 percent in the second half.
Northwest Tech came out ready to play building leads of 8-0 and 12-6 before SCCC tied it at 12-12 at the end of the first quarter.  Seward went on a 23-3 run to lead 29-15.  Seward led 41-20 and led 43-25 at halftime.  The Lady Saints led 60-35 after three quarters.  Seward led by as many as 29 on the way to the win.
Seward shot 42 percent and made 11-24 from three point range with 15-21 at the foul line.  Northwest Tech shot 28 percent and was 1-12 from three point range. The Lady Mavericks were 12-24 from the foul line.
Halima Salat scored 19 on 7-10 shooting.  D'Arrah Allen scored 13 and Kylee Hunt had 10 points and five rebounds.
Seward wins their fourth straight and stands at 7-4 overall and 7-2 in the Jayhawk.  Northwest Tech falls to 5-8 and 1-7 in the KJCCC.  Seward hosts the Seward County Basketball Christmas Classic Friday and Saturday on B107.5.  Seward plays McCook Friday at 6pm on B107.5.  Redlands plays #6 Trinity Valley at 4pm Friday.  Saturday, Redlands faces McCook at 2pm and Seward plays #6 Trinity Valley at 4pm.  Pepsi is the buyout sponsor with tickets available at Brickhouse.