Seward Returns to Court by Pounding Pratt
Brock Kappelmann - February 24, 2021 6:21 am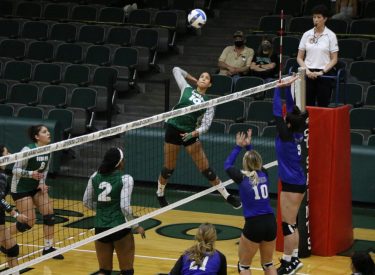 Kenny Hernandez
LIBERAL, Kan.- Seward County Community College volleyball program defeats Pratt Community College 3-0 to improve to 10-3 overall and 5-0 in conference play. With the win the No. 6 Lady Saints have now won 60 straight regular-season conference wins, which dates back to the 2016 season.
In the first set, the Lady Saints jumped out to an early 16-6 lead. This lead continued for the remainder of the first set with Seward taking the set 25-11. The Beavers responded in the second and had the momentum early in the set. Pratt led 11-5 over Seward County, the Beavers were able to take advantage of the Lady Saints' unforced errors to jump out to the early lead in the second set. Seward County gained the lead for the first time in the set at 18-17 and both teams traded points. Seward closed out the set on a 5-1 run and claimed a 25-22 set two win.
For the final set of the night, the Lady Saints once again found themselves trailing the Beavers 6-5 but this would be the last time Pratt held an advantage. Lady Saints Ariana Arciniega dominated the third set and the Lady Saints jumped out to a 16-10 lead. Seward closed the match with a final kill from Livia De Pra to give the Lady Saints a 25-18 win.
With the victory, the Lady Saints remain in a three-way tie of Jayhawk West with Barton Community College, Garden City Community College with all three undefeated in the conference. Seward County will face Barton Community College in the Greenhouse on Thursday night at 6:30 pm.