Seward Opens Season with Split at McCook
Brock Kappelmann - August 19, 2023 6:09 am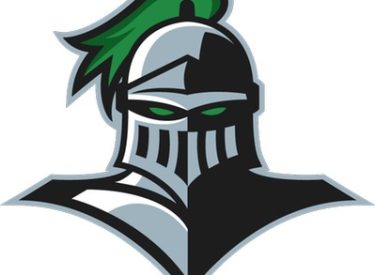 Jay Daubenberger
#10 Seward County Community College Volleyball team traveled north to McCook Nebraska to kick off their 2023 season in the McCook Invitational where they took on North Platte in their opening game and then competed in a Top 12 matchup against #12 Northeastern. The Lady Saints started their season strong, going 3-1 against North Platte to give Head Coach Aubrey Wilson her first career win as a head coach. Later in the day, the Lady Saints took on #12 Northeastern and couldn't gain any momentum that resulted in a 3-0 sweep in favor of the Plainswomen of NJC.
Against North Platte, the Lady Saints were able to grab an early lead against the Knights and never looked back. A kill from Lajla Rasljanin put Seward County up 10-5 and helped the Lady Saints get into an offensive rhythm that led to a huge kill from Keala Wilson to grow the lead 19-12. An ace from Dora Filipovic forced North Platte into a timeout with Seward County leading 23-18 before finally putting the Knights away 25-18.
Set two was similar to the first with the Lady Saints finding more offensive firepower early on and capitalized on North Platte mistakes to grow their lead. Rafaela DaSilva connected with Filipovic for another kill to put the Lady Saints up 7-5 early in the set and they never looked back. A hit down the middle from Clara Duarte to bring the lead up 14-9 and eventually wrapped up set two with a 25-18 finish to increase the lead for the Lady Saints 2-0.
The third set looked to be all Seward County as a kill from Marcelina Pyka gave the Lady Saints a 3-0 start against the Knights, but North Platte was able to fire back strong eventually claiming a lead of 15-11 that forced Coach Wilson into a timeout. A solo block from Duarte was able to cut the deficit to two but was unable to come back, falling 25-21 in set three.
The Lady Saints refused to back down however as Wilson and Pyka combined for back-to-back kills to help give Seward County a 12-10 lead and when five straight points from the Lady Saints increased it to 17-10, that was all she wrote as Seward County took the fourth 25-15 to win the match 3-1.
As a team the Lady Saints hit .214 in their win over North Platte. Leading the way for Seward County was Filipovic who finished her first game as a Lady Saint with 9 kills and 11 digs while Duarte and Wilson added 7 kills each. DaSilva dished out 31 of the Lady Saints 32 assists while Rodriguez recorded 17 digs and Rasljanin added 5 blocks in Game 1 of the McCook Invitational for Seward County.
Game two of the McCook Invitational saw two nationally ranked teams go head-to-head as #10 Seward County faced off against #12 Northeastern. The first set started off back and forth before the Plainswomen took a 7-5 lead that was cut to 7-6 after DaSilva found Wilson for a monster kill. Duarte through down the hammer to try and help the Lady Saints gain momentum but eventually fell to NJC 25-20 in the first.
It was more of the same for the Lady Saints in set two, falling to a six-point deficit with the Plainswomen leading 14-8 and they kept the pressure on Seward County, eventually taking the second 25-12 that put NJC up 2-0.
The Lady Saints refused to back down and kept fighting in the third. Despite NJC taking another lead, Duarte helped keep Seward County close with a kill down the line to bring them to within two as the Plainswomen led 9-7. Errors from NJC allowed the Lady Saints to creep back and another kill down the middle from Duarte gave Seward County their first lead of the set 20-19. However, the Lady Saints were not able to hold their lead as the Plainswomen came back and claimed the third 25-23 to sweep Seward County in game two.
Seward County starts the season 1-1 and will be back in action on Saturday at 12 in game three of the McCook Invitational when they square off against Casper College and later take on the host team in McCook at 2 to wrap up the tournament.