Seward Offense Struggles in Loss
KSCB News - November 9, 2013 2:37 am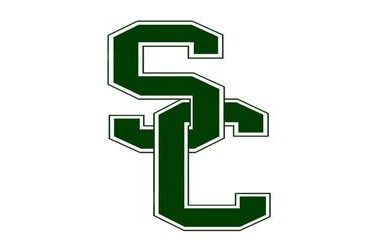 oming off of a solid win against Northwest Kansas Tech last Saturday in the Greenhouse, the Seward County Saints looked to add to their 2013 early season resume Friday afternoon in Garden City as they took on the 25th ranked North Platte Knights. The Saints did anything but that, managing just 4 first half field goals against North Platte in falling behind 27-21 at the halftime break. While they came out ready to go in the second half, the Knights did too and it wasn't until under the 4:00 mark that the Saints were able to regain the lead in the contest. North Platte continued to answer though and took a lead into the final minute before escaping with a 57-54 win as the Saints were unable to connect on a last ditch effort to send the game to overtime.
Seward finished the game shooting just 30% from the field and a lack of ball movement meant that the Saints finished the game with just 1 assist as a team. Kevin Smith led the Saints with 12 points while Brian Bridgeforth and Niem Stevenson each had 10 in the loss.
The Saints fall to 1-2 on the season in three contest all decided by three points or less. Seward will look to regroup Saturday afternoon at 3:30 when they return to action against Kingdom Prep on the final day of the Garden City Classic.
SEWARD COUNTY/#25 NORTH PLATTE BOX SCORE<http://www.scccsaints.com/index.php?option=com_content&view=article&id=7220:mbb-sc-54-25-north-platte-57&catid=221:Scoreboard>