Seward Hires Assistant Volleyball Coach
Brock Kappelmann - December 10, 2020 5:48 am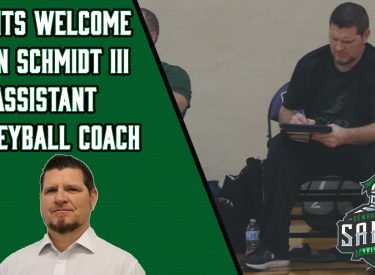 Kenny Hernandez
LIBERAL, Kan.- The Seward County Community College Volleyball program hires John Schmidt III as the assistant coach. Schmidt has been coaching volleyball for 20 years and has been involved with Division I, Division II, and NAIA. Most recently he was the head coach at Brescia University, an NAIA program located in Kentucky. During the 2019-20 season, Schmidt led the Bearcats to a 27-8 overall record and a program's first River States Conference championship with a 15-1 conference record.
Before he joined the Bearcats, Schmidt was the Head Assistant Coach and Recruiting Coordinator at Belmont University (NCAA-D1, Ohio Valley Conference). During his five-year stint, Schmidt helped the Bruins to an Ohio Valley Conference Championship and received a birth to the NCAA DI National Tournament. He also served as the Head Volleyball Coach at the University of Louisiana Monroe from 2006-09 and was the Assistant Coach at the University of North Texas from 2002-06.
Schmidt's coaching styles emphasize the "student" portion of being a student-athlete. His programs have historically been very successful in the classroom with an emphasis on academic success. While at Brescia Schmidt's program was awarded the American Volleyball Coaches Association's Team Academic Award. This award recognized programs that maintained a team GPA of 3.3 for the entire school year.
This season the Lady Saints will look to continue the program's success on and off the court and Schmidt is a perfect piece to continue that legacy.