Seward Falls to Clarendon
Brock Kappelmann - March 6, 2019 7:15 am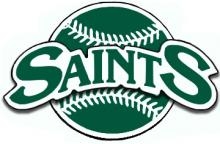 Phillip Lee
CLARENDON, Texas – Seward pitching was battered as the Saints were beaten at Clarendon College, 14-10, on Tuesday. The Saints, who played a single, nine-inning game, dropped to 7-7 on the season.
Seward hurlers struggled early, giving up 13 runs over the first five innings. Saint starter Braeden Gould (0-2) gave up six runs on five hits, struck out two and walked one over three innings in taking the loss. Rene Ramirez followed with three runs on three hits with a walk in one inning. Ryan Thomas relieved Ramirez and was equally ineffective, allowing four runs on four hits, striking out one and walking two over an inning.
The pitching settled down after the fifth with Jake Lombardelli, Steven Craddock and Tanner King each tossing an inning and allowing an unearned run between them to finish up the game.
The Saints were down 6-1 after two, but tied the game up with a five-run fourth inning. Ben Tsui had a two-run single and Cayde Ward and Braxton Allen each drove in a run to key the attack.
The deadlock did not last long as Seward pitching continued to falter, coughing up eight runs over the next two and a half innings and the Saints trailed, 14-7, through six. Seward scored three more times in the eighth, but could get no closer.
Tsui went 2-for-5 with three RBI, Ward had three hits and drove in two and Owen Martin added two RBI to pace the Seward offense. The Saints open Jayhawk West play vs. Colby Friday and Saturday at Brent Gould Field in Liberal.